San Diego is known for many things, one of them being the sunny and warm weather, almost year-round. It is no longer just a sunbather's paradise. Today Paddleboarders love many of the beaches and lakes in the San Diego area.
Stand Up Paddleboarding is fast becoming a top activity in San Diego. Not only are the residents laid back and accepting of the influx of tourists that come to their fair city, but you can also enjoy wearing shorts all year long.
San Diego is also a haven for water sports of all types. There are the obvious canoe, kayak, boating, fishing, swimming and skiing. However, building in popularity is paddleboarding, both the lay down type and also Stand Up Paddleboarding.
There is no shortage of places and locations to enjoy a day of water fun either. All locations have an abundance of gorgeous views, and clear water and the areas have both calm and serene waters as well as some areas with more turbulent waters.
There is no issue when it comes to finding stores to sell paddle boards and equipment, or repair services. Many of these will also have instruction available. Whether you are a beginner or a seasoned paddleboarder, there is something for everyone.
Since San Diego is one of the largest cities located at the shores of the Pacific Ocean, the ocean makes for possible paddleboarding. However, it is suggested that the more experienced paddleboarders be the ones to venture off the coast of the ocean. There are 70 miles of coastline that can be explored and enjoyed.
Mission Bay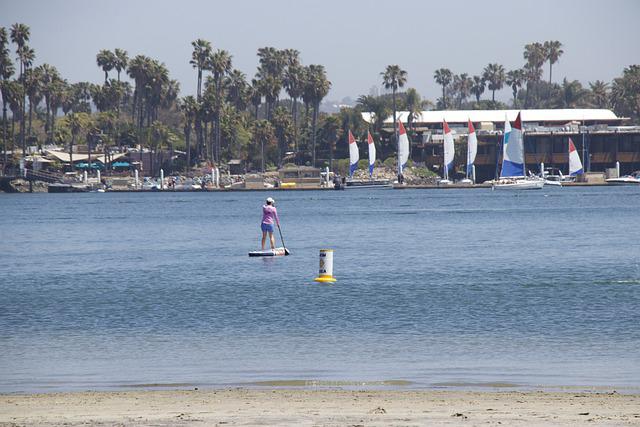 Mission Bay is the centre stage for paddleboarders. Mission Bay is the perfect Southern California boarding experience. Mission Bay is located just 10 minutes from the downtown area of San Diego and 15 minutes from the airport.
Mission Bay is a massive man-made saltwater bay that is perfect for paddleboarding of all types. In the Bay, you will find calm waters, gentle breezes and multiple spots that you can launch off.
The scenic views along the shore are filled with gorgeous blue skies and stunning mansions that overlook the bay. One downfall of Mission Bay is that it gets crowded quickly. You would need to get an early start to enjoy the Bay while paddleboarding.
Coronado Island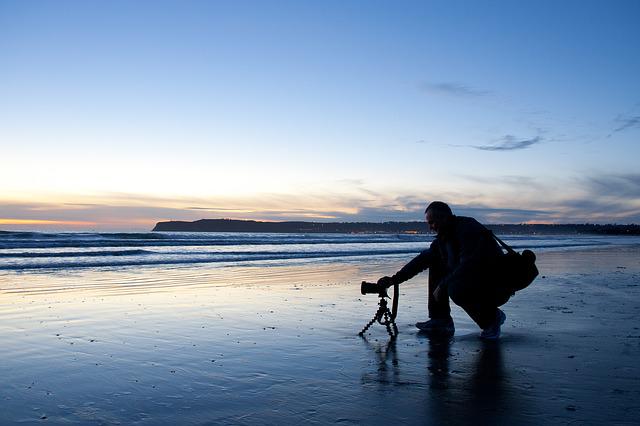 Coronado Island has multiple locations where a day is filled with paddleboarding, standing up or laying down. The Shores at Coronado provide the perfect long reeling lines and even some great A-frames that you can shred while on your board.
Coronado is a quaint little island just off the coast of San Diego. Coronado is located 5 minutes over the Coronado Bridge, San Diego's Naval Academy is also located on Coronado. Along the coast are a couple of miles of white sand beaches and peaks that are just waiting for you and your paddleboard. A great aspect of paddleboarding at Coronado is that there is no reef or rocks jutting out waiting to cause damage to you or your board. There are only sand bar breaks here.
The Tidelands is one of San Diego's best-kept secrets. From the island, you can launch your paddleboard from the area of the Coronado Bridge and paddle around the entire bridge area. While paddling, you will be able to view the San Diego skyline and also the baseball stadium. As you come back and paddle under the bridge, you will have the opportunity to get a glimpse of the Hotel Del. This is the largest wooden hotel in the world, the history is that the hotel was built in 1888.
La Jolla Cove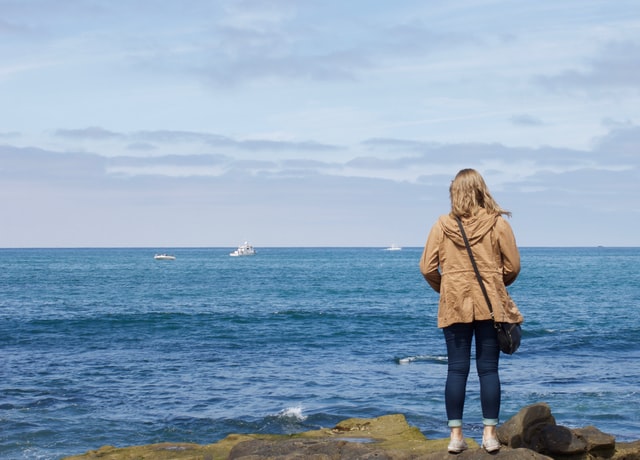 La Jolla Cove has a scene that should be the front of a postcard. The cove is framed by cliffs and is an ecologically protected reserve. While you are enjoying paddling around the cove, you will get to share the cove with sea turtles, sea lions, bat rays, jellyfish and all types of other marine creatures.
Advanced paddlers would be able to paddle through the famous caves around the cove area. Beginners should follow calm routes to have a less challenging experience. For those who do not own a paddleboard, you can rent a SUP from a local agency. La Jolla Cove is the equivalent of a small slice of Heaven. This is the most scenic paddleboard route in all of San Diego.
Del Mar Dog Beach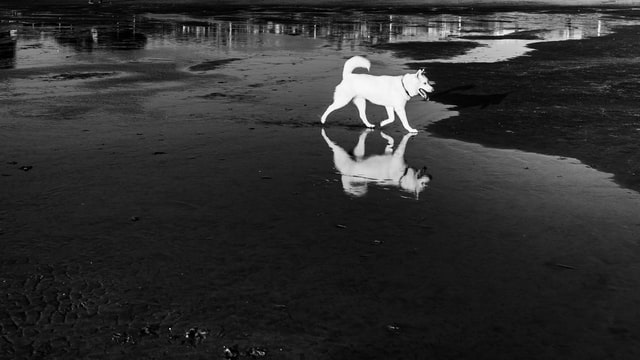 Del Mar Dog Beach is an actual beach area for dogs. The beach is a beach that is very friendly to dogs which is why it has the moniker of being called Dog Beach. This beach has been pet friendly since the 1950s. This is one of the very few beaches that allow you to have your dog with you at the beach.
Del Mar Dog Beach is actually a paddleboarder's paradise that is situated the furthest up north in San Diego. The water at Del Mar Beach has smooth water for paddling and also a river mouth that is excellent for SUP surfing.
This beach stretches on for a half-mile and stretches nearly half a mile from Solana Beach.
Agua Hedionda Lagoon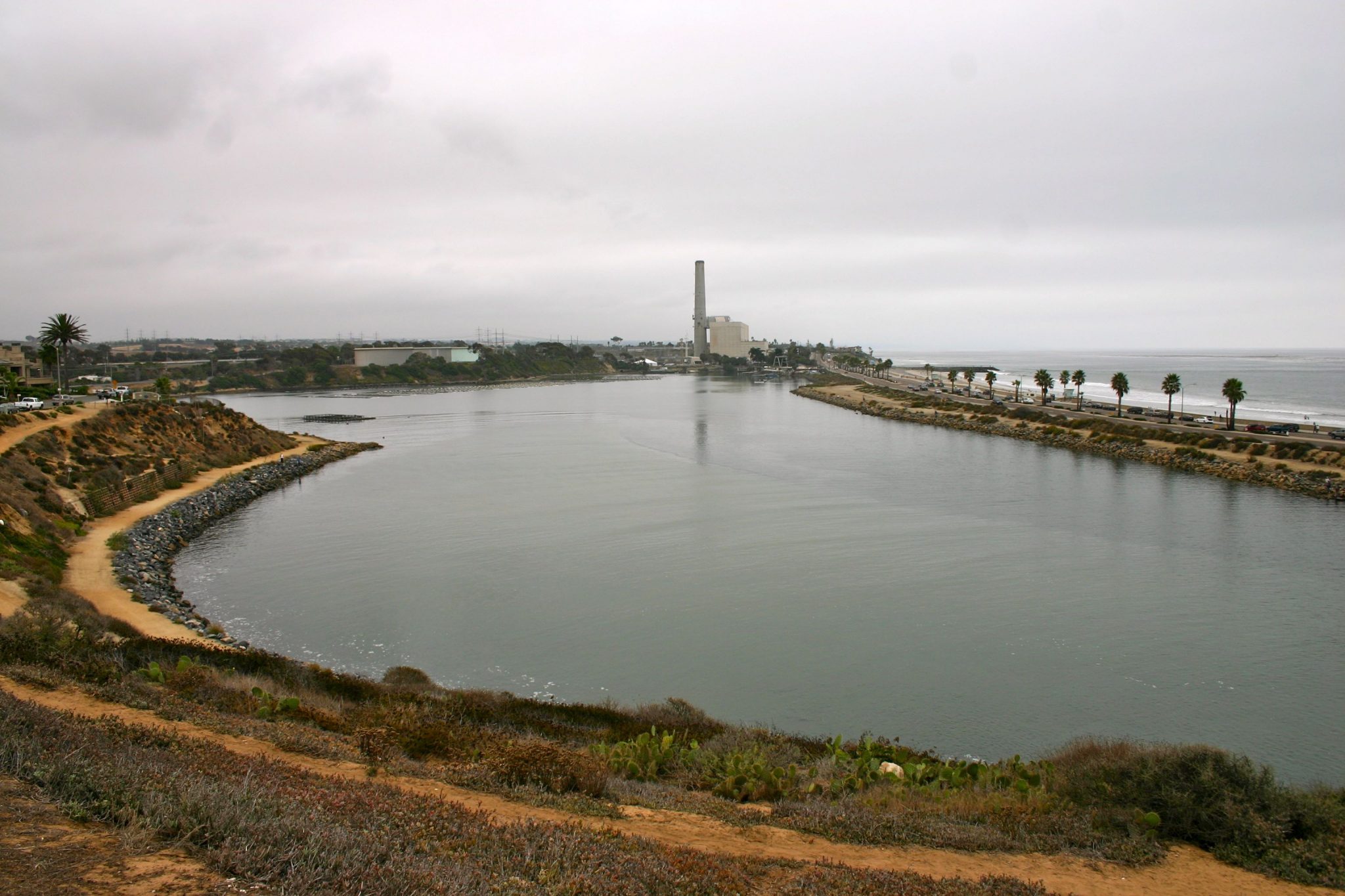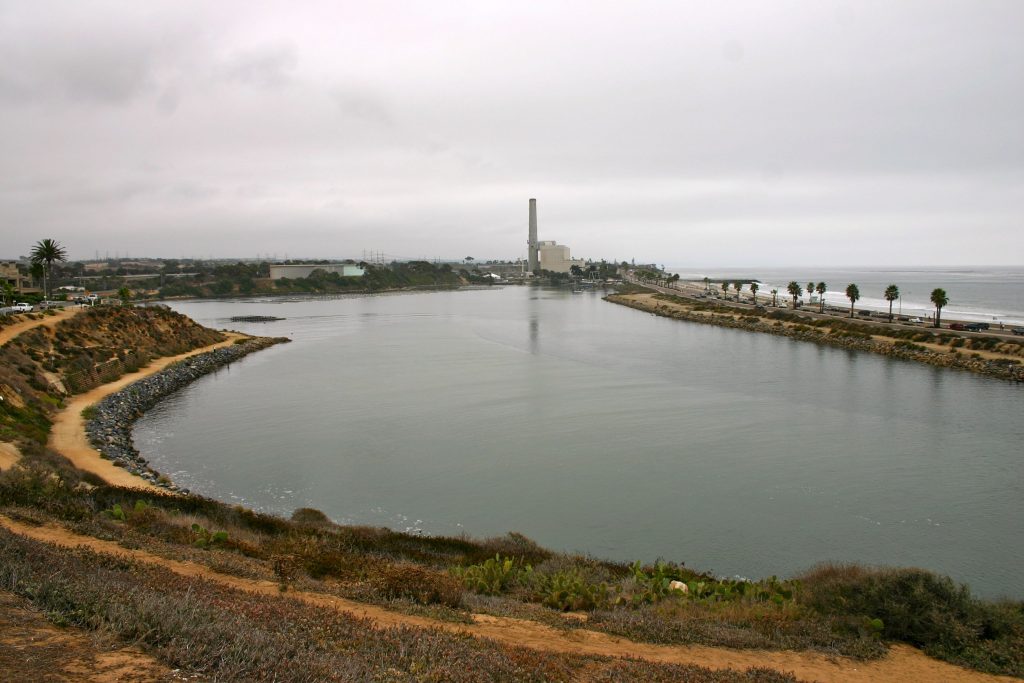 Agua Hedionda Lagoon is the place to go if you want to be away from the crowds for a mental break. There are generally very few people at this location. This is actually a three-mile wetlands area that will definitely guarantee scenic beauty and the paddleboard thrill you seek. You begin at the slow-moving flat water at the entrance and enjoy the beauty all around you as you paddle through the three miles.
In the lagoon, you will find a board to purchase if needed. There are actually standing SUP yoga classes that can be taken. The Lagoon, also called Carlsbad Lagoon, is located adjacent to the Pacific Ocean. There are actually three Lagoons located around this area.
These Lagoons are the perfect place for kids and adults alike.
Shelter Island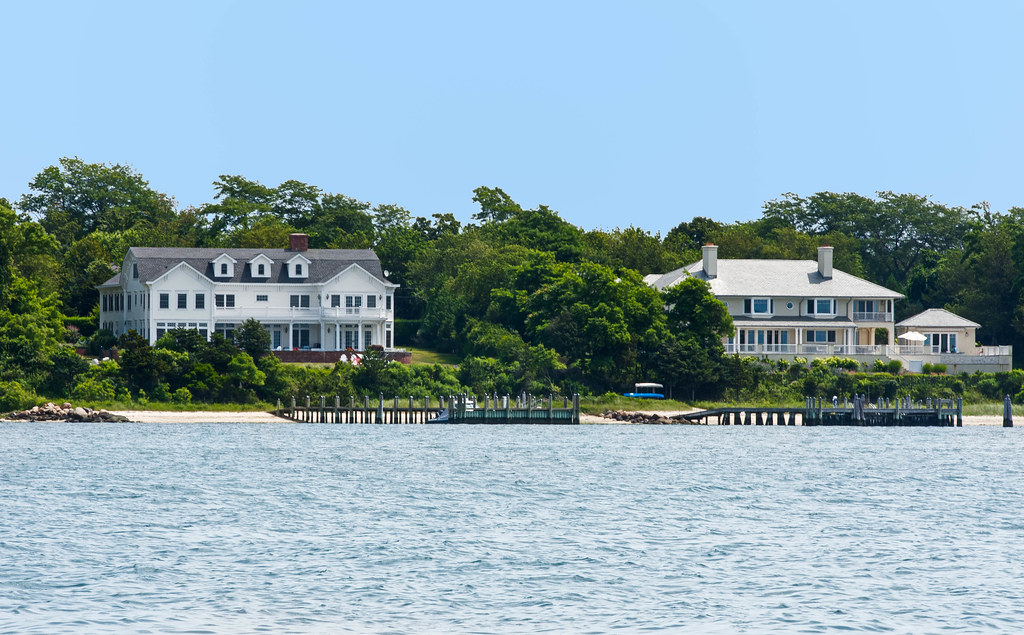 Shelter Island Shoreline Park has smooth waters that are perfect for beginners. Shoreline Park is located between the city and the ocean. This perfect location has the best diverse scenic views that are absolutely breathtaking. Whether you are a city person or a country person, these views are phenomenal, so be sure to have your camera with you to capture the memories.
There are paddleboard rentals available at this location also. This is another of those hidden gems in San Diego. It is situated in Point Loma, another of the wealthiest towns. From this Shelter Island, you can catch the breathtaking sunrise and jaw-dropping sunsets.
After a long day of paddleboarding, grab a bite to eat and enjoy the sunset that is about to knock you off your feet.
Lake San Marcos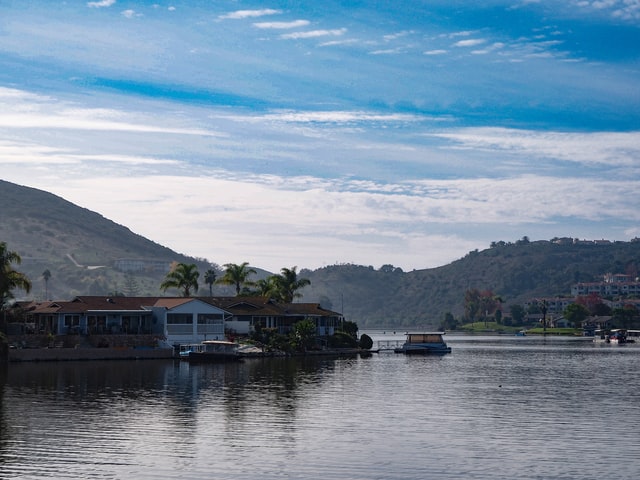 Lake San Marcos is the true hidden gem of the area in San Diego. This is the one and the only lake in the county that will allow Stand Up Paddleboarding.  As a strangely uncrowded location, it offers wonderfully calm waters. Rentals of boards are available as is some wonderful cuisine along the shore.
Lake San Marcos is a small little gem located inland. This is the perfect place if the fog has overtaken the waters along the shoreline of the ocean, when you go inland, it is much clearer, and provides for much warmer weather also.
Oceanside Harbor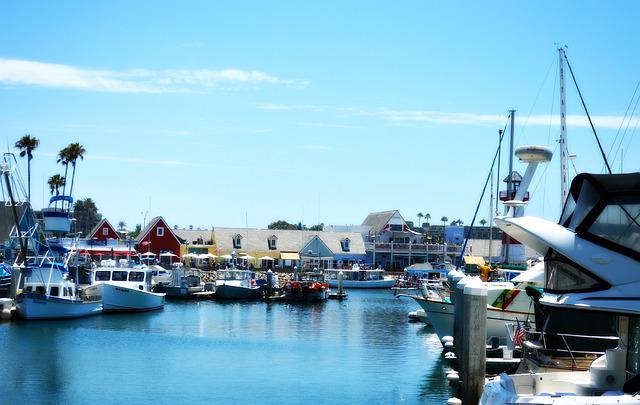 Oceanside Harbor with the ocean waves and the rough wind swells in the outer area of the jetty makes this the perfect place for the experienced paddleboarder. If you are up for a challenge, you can spend time whale watching. Nowhere else in the world can you be aboard your paddleboard and be able to enjoy watching the whales breach the water.
When it is time to wind down, relax as you paddleboard to shore and debate which seafood restaurant you may wish to dine at for the evening.
Tourmaline Surf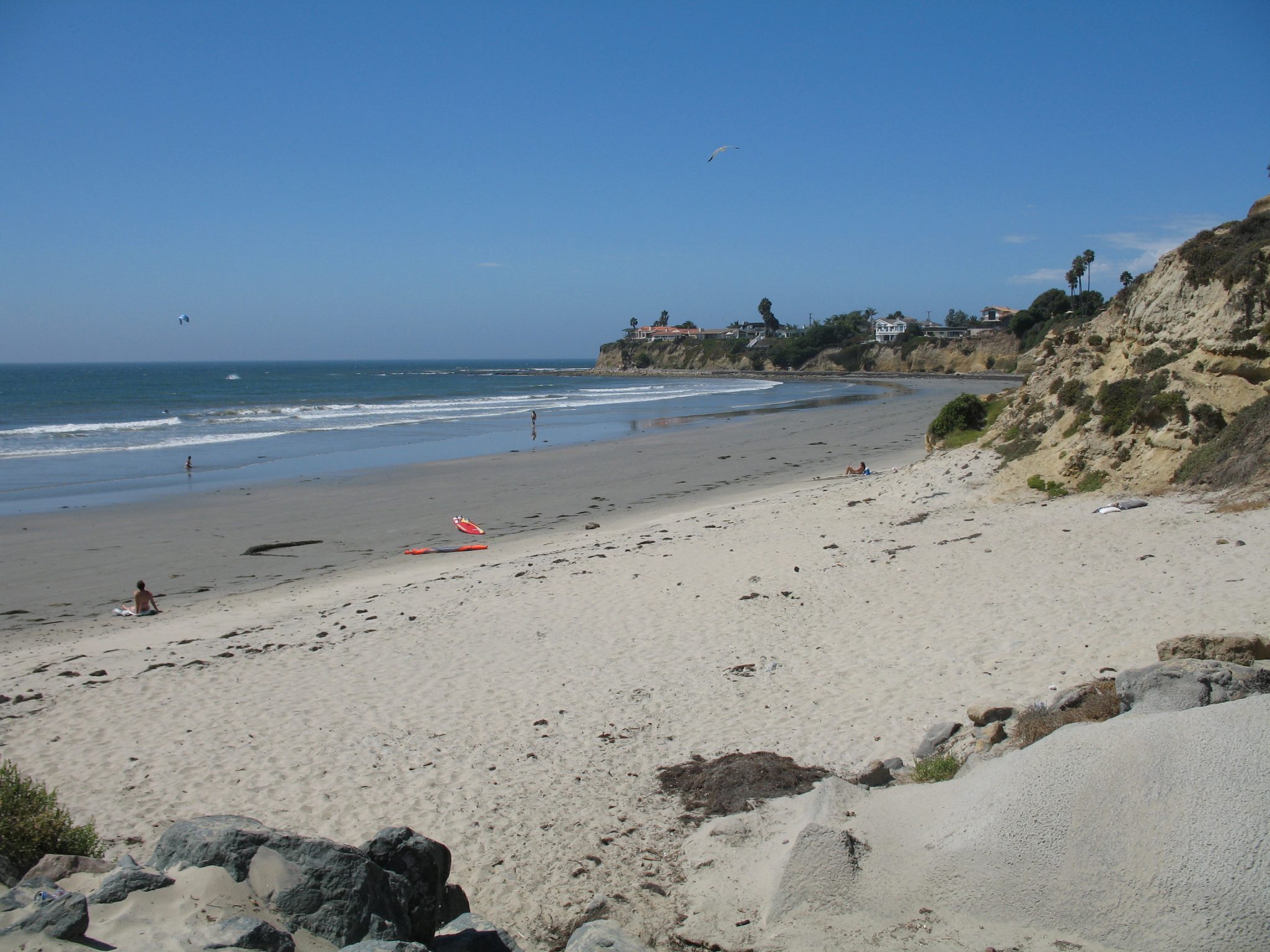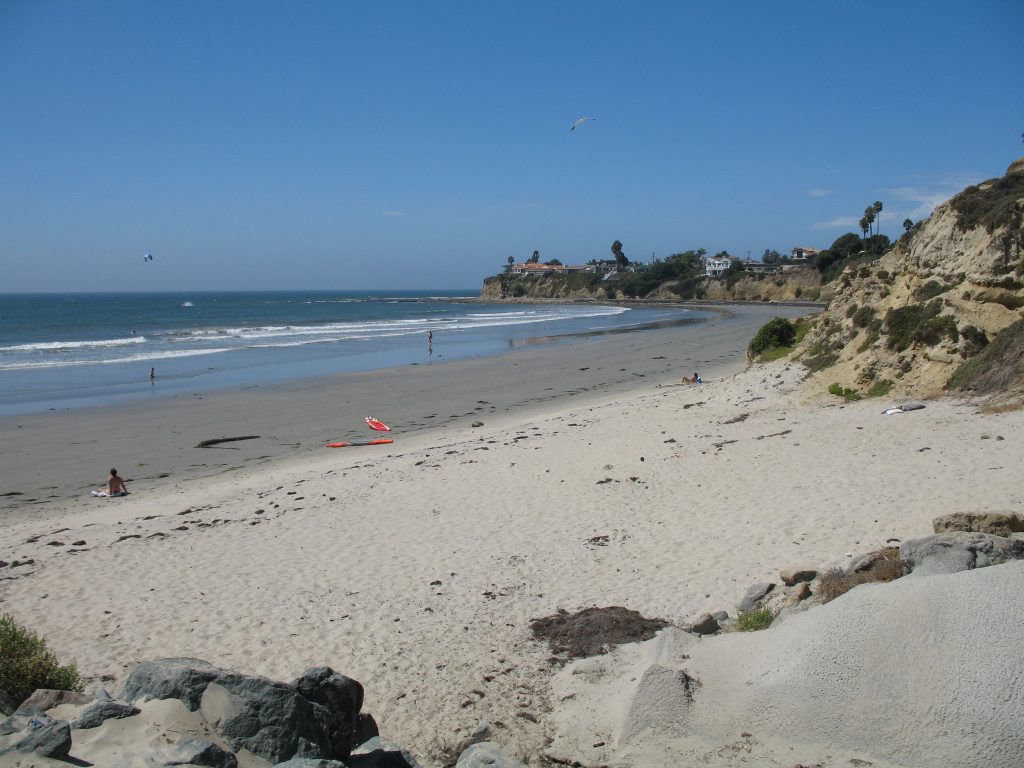 Tourmaline Surf Park runs along Northern Pacific Beach. This is the location that many ventures to when they are ready to improve their skills on the paddleboard. Although this park can get pretty full, there are gently rolling waves and friendly crowds. You may just find another paddleboard friend or two.
Tourmaline has a shop for rentals and you could pick up lessons from the surf shop.
San Diego is a city in motion for a reason. There is always action happening somewhere. The coves, lagoons, lakes and even the ocean provide the waters that help improve skills for Stand Up Paddleboarding as well as paddleboarding while laying down. If it is calm water or water with some waves, you will be sure to find it in one of the many options located in San Diego.
When you have had enough water for a day, there are many attractions to see, places to visit and restaurants and clubs to enjoy. The water activities have many groups in and around San Diego that you could get together with and share a story or two. You may even know of some secret area that they have not heard of as of yet. Just as they may know some areas in and around San Diego that you have not visited yet either or been able to take your paddleboard through the waters.
The city that never sleeps, the city that is always in motion has much to offer those with all tastes.