Situated in the northeastern part of Europe, Estonia might be one of the most visited countries in the world. Not only does this country attract more and more tourists every year with its location, but it is also impressive in what concerns its relief.
Its picturesque aspect is given by its numerous lakes, never-ending forests, and small hills. Tallinn, Parnu, and Tartu are only a few of the places that attract more than 3.5 million foreign tourists every year.
If you think about planning a trip to this wonderful country, you should know that safety must come first on your list. In such cases, you might need useful Estonia Safety Travel Tips which can also provide you with the proper information about how safe is Estonia for tourists.
Read on and you will find everything you need to know in order to enjoy a nice and safe trip to this country.
Highest Risks You Expose Yourself to When Visiting Estonia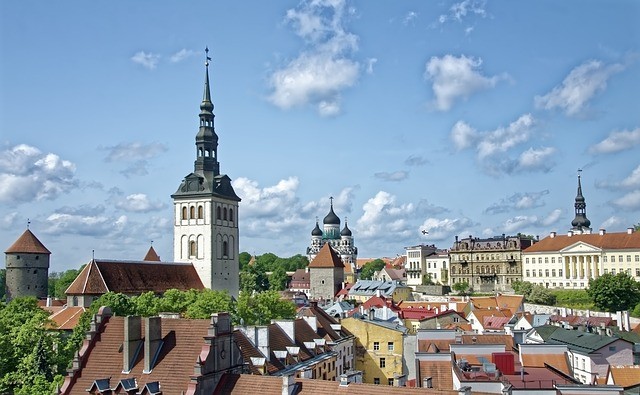 If you're on your way to embarking on a journey to Estonia, find out that your choice is a wise one. So many visitors choose this country as a target destination especially because most visits there are trouble-free.
Overall Risks in Estonia
Even if Estonia is, generally, a safe country, this does not mean that unfortunate event could not compromise your stay. In order to make sure your trip to Estonia will be trouble-free, you need to be properly informed and equipped with a set of useful tips. Lucky for you, this is exactly what this Estonia Safety Travel Guide will provide you.
Pickpocketing and Theft Risks in Estonia:

MEDIUM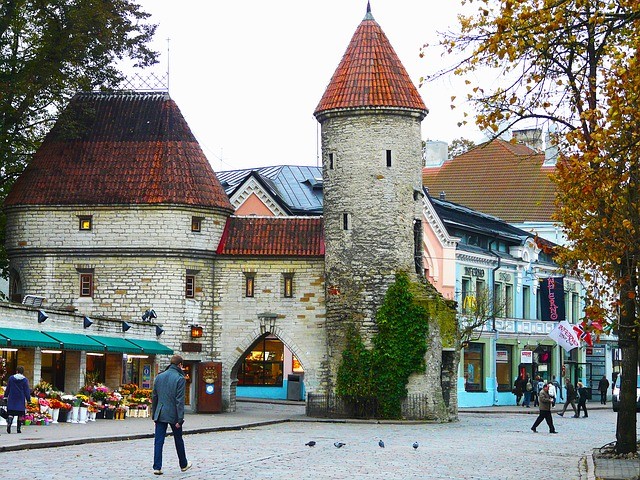 When visiting Estonia, you should be aware of the risks of pickpocketing and mugging. Such unpleasant events happen mostly in bars, nightclubs, and hotels, as many reports have been registered in such places especially during the night.
Unattended luggage and valuable goods left at sight might be targeted by thieves, so extra precaution is needed in public places.
How to avoid pickpocketing and theft in Estonia?
In order to avoid being a victim of theft or pickpocketing in Estonia, there is a number of useful tips you can follow. First of all, never leave your luggage unattended or valuable goods at sight, especially in crowded areas. What's more, you might want to avoid walking in remote places at night and carrying important documents and large sums of money with you at all times.
Scam Risk in Estonia:

MEDIUM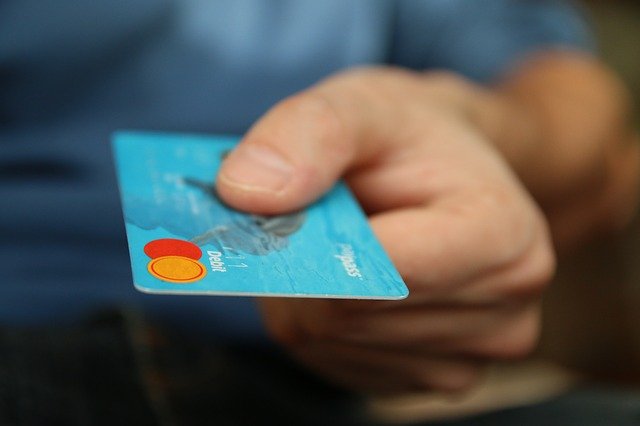 Even the safest countries can impose some minimum dangers and Estonia is definitely one of them. This is because scams are an ongoing concern that needs to be taken into account seriously. From credit card fraud to dating scams, you might be exposed to a lot of risks if you're not well informed and you do not know how to avoid them.
How to avoid getting scammed in Estonia?
You can stay safe in Estonia with the right precautions taken. The first and most important Estonia safety travel tip is not to trust anyone you meet. Be skeptical and only give money and important documents or information to authorities. Otherwise, you might fall victim to scams and it might alter your holiday mood.
Kidnapping Risk in Estonia:

LOW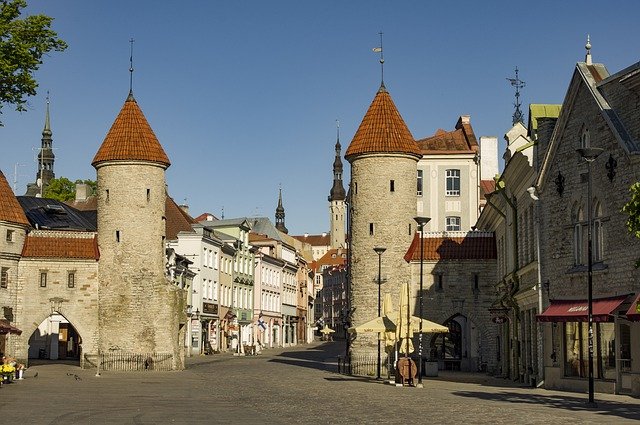 Fortunately, kidnapping is not something you should worry about traveling to Estonia. From 2004 to 2013, the average value for Estonia was 0.1 kidnappings per 100,000 people.  This does not mean that you should not pay attention when you are in public places, especially if you travel alone or are accompanied by children.
How to avoid getting kidnapped in Estonia?
In order to avoid getting kidnapped in Estonia, you should consider not walking alone in remote places at night. What is more, be skeptical about the people you've just met and do not forget about common sense.
Terrorism Risk in Estonia:

LOW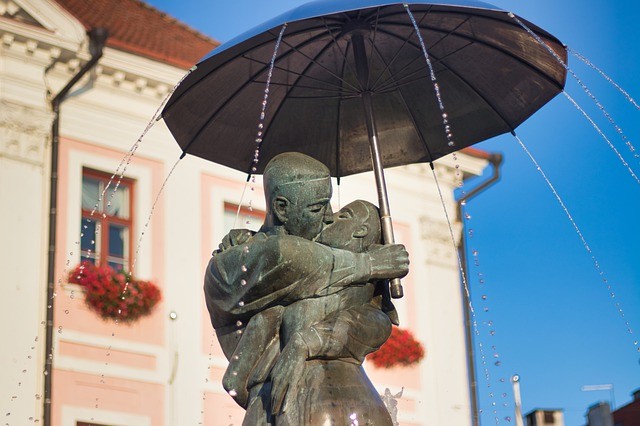 Even if no recent attacks have been registered in Estonia involving terrorist groups, the global threat is serious and must be considered carefully. Attacks cannot be ruled out. They usually take place in public places, visited mostly by foreign people, but vigilance is needed to notice and avoid such events as fast as possible.
How to avoid terrorism in Estonia?
Such events cannot be foreseen, but this does not mean they cannot be noticed and avoided easily. Get informed, stay up to date with the news, and leave the public place you find yourself in as soon as possible if you notice something strange.
Risks for Women Traveling Alone in Estonia:

LOW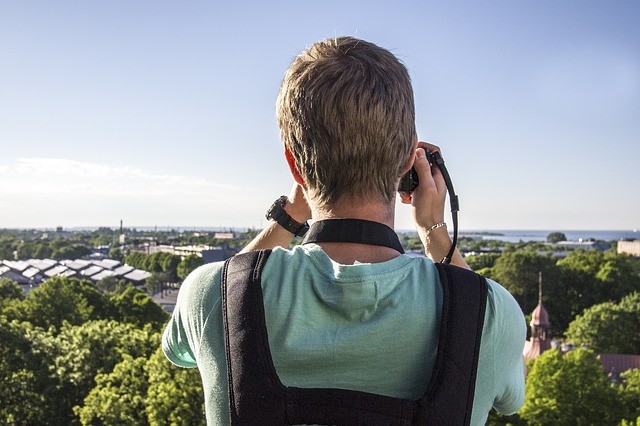 Estonia has so many beautiful things to offer to its tourists that it would be a pity not to visit it, even if you are not traveling accompanied by friends or family.
Women traveling alone in Estonia have high chances of not meeting any dangers if they are well informed. Apart from the risks mentioned above, no common unpleasant events should make you stay away from this country.
How to avoid crime as a solo woman traveler in Estonia?
You can avoid crime as a woman traveling solo in Estonia if you take the right precautions. First of all, you should not trust anyone you've just met, as women are usually perceived as target victims for pickpocketing, scams, or even rape.
What is more, avoid traveling alone at night, especially in remote areas, and always keep the right telephone numbers at hand. Authorities will for sure be willing to help you as soon as possible if anything unpleasant happens.
Rape Risk in Estonia:

LOW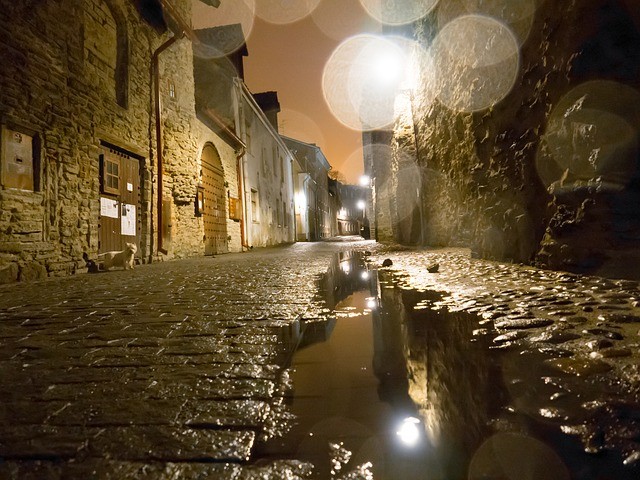 Sexual intercourse without valid consent is not something very common in Estonia. You can stay safe in Estonia and not worry about the risks of getting raped, because recent statistics have shown that in 2015 the rape rate for Estonia was 12.3 cases per 100,000 population. With the right precautions taken, you can have a safe trip.
How to avoid getting raped in Estonia?
In order to make sure such unpleasant events do not happen, make sure you have common sense and show respect for the local people. Not only should you mind your own business, but you should also stay away from bars or nightclubs, as drunkenness might lead to trouble. Also, make sure you do not visit remote places at night, as such dark areas might pose some risks as well.
Risks for People Traveling with Children in Estonia:

LOW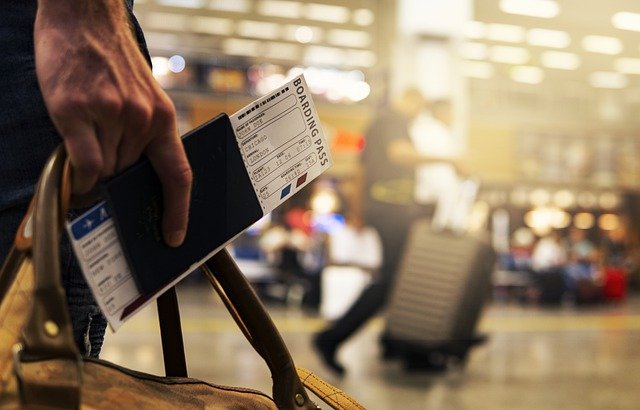 No particular challenges will make your holiday difficult if you're a parent traveling with children in Estonia. With so many impressive places to see and things to do, you will be amazed at how welcoming these are and how well will your children adapt.
As with any other foreign country, Estonia is not a place in which you should let your guard down in what concerns taking care of your children and supervising him/her.
How to avoid unwanted scenarios?
In order for you and your children to enjoy a trouble-free holiday in Estonia, you must keep a normal degree of caution. Do not leave your child unsupervised, always take his/ her hand when crossing the road and when walking in very crowded places. Keeping an eye on your children at all times is compulsory in order to avoid unwanted scenarios.
Natural Disaster Risks in Estonia:

LOW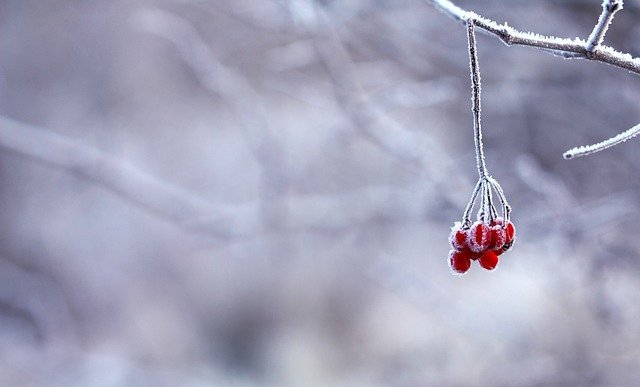 In what concerns natural disasters, Estonia does not pose any high risks for visitors. Except for cold weather that sometimes gets to -25 degrees Celsius, Estonia lacks any natural disasters and is devoid of any nuclear facilities or other such aspects that might harm your health while you're there.
Floods, storms, or heavy rain are the only matters you should consider, but if you choose to stay up to date with the news, they will for sure not ruin your stay in Estonia.
Transportation Risks in Estonia:

MEDIUM
Estonia enjoys offering its citizens and visitors well-organized public transport, which is quite safe and efficient. Apart from that, taxis are reasonably priced and scams are very rare in such contexts, but you should still make sure you do not use taxis that are unmarked.
When it comes to road travel, you might want to keep a higher degree of caution. Sometimes, roads and pavements may become slippery due to cold weather and this might pose some risks. Make sure you follow the rules both as a pedestrian and as a driver and always check the weather conditions before embarking on a journey from one city to another.
Night-clubs, Pubs, and Bar Risks in Estonia:

LOW

to

MEDIUM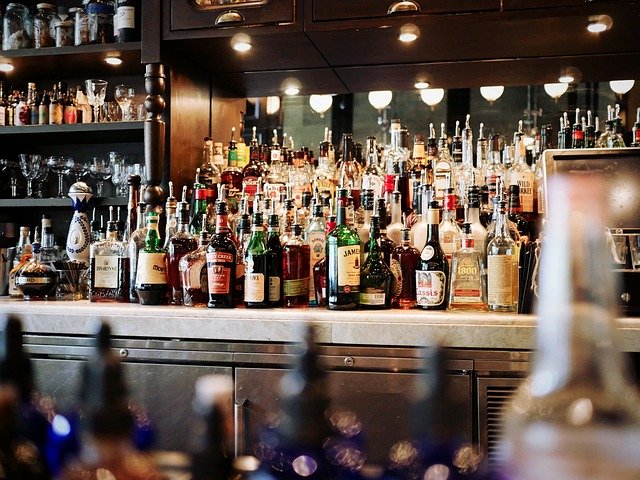 You should be very vigilant around places such as bars and pubs, as there have been some reports of drink tempering to assist robberies. Taking sensible precautions is advisable, along with avoiding such places at night.
You should also make sure you do not trust any person you've just met in a pub or nightclub, as you might be a target victim. What's more, always leave your valuable goods at the accommodation when going to such places so you do not risk losing them.
Health Risks in Estonia:

LOW

to

MEDIUM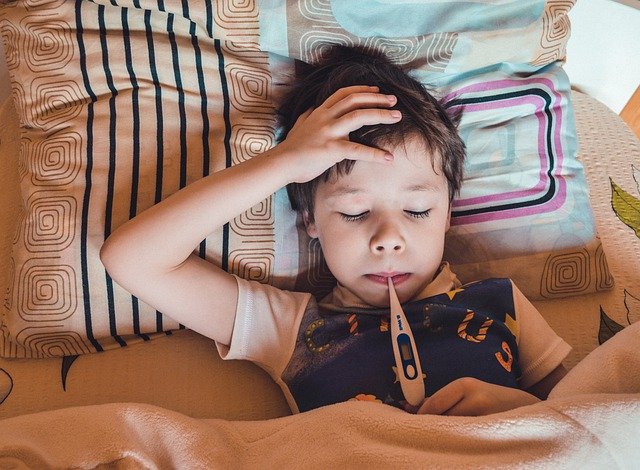 Depending on your immune system, you might suffer from severe cold and flu if your body is not adapted to cold weather that can reach -25 degrees Celsius. Make sure you're well equipped and that you take thick clothes with you.
Visiting another country should definitely be preceded by a visit to your medical care provider, who can advise you properly regarding the measures to be taken before going on a journey. This visit should be done at least 8 weeks before embarking on your trip.
You're planning to go on a trip to a highly civilized country, with great medical services and facilities. Therefore, you should not worry about not receiving proper care if unfortunate events happen during your stay.  Nevertheless, keep in mind the cold weather and the quite high rate of HIV virus existence in Estonia.
List of Vaccines You Need in Estonia
Make sure you have health insurance available in Estonia before leaving. Also, be up-to-date with the vaccines recommended. You might be exposed to diseases such as Hepatitis A, Yellow Fever, Dengue, Typhoid, and Rabies. Your health is definitely one of your biggest concerns and this is why we included this aspect in our Estonia safety travel guide. 
Most Dangerous Areas in Estonia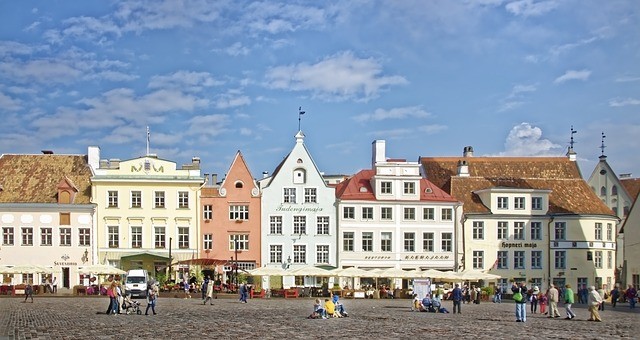 As you could see above, Estonia is a safe place, with many beautiful cities waiting to be discovered and enjoyed by you. Even if it is generally a safe country, Estonia also has areas that you should probably not risk visiting if you want your trip to be trouble-free.
Take a higher degree of caution when venturing to places such as Kopli, Tiik, Tallinna, and Schnelly. These are places where most acts of violence and theft have been reported in time and should be avoided if possible.
Apart from that, large and crowded cities such as Tallinn might also pose bigger risks that you can avoid by following our Estonia safety travel tips listed above.
Concluding Remarks: Is Estonia Safe to Visit?
By reading our Estonia safety travel guide, you've already made the most important step in planning a safe journey and that is getting informed. You are now up to date with the risks that Estonia might pose and how to avoid them with ease and this is already a big step ahead.
Measure the risks mentioned above and you will have a pretty accurate picture of how safe is Estonia for tourists. We say it is one of the safest countries that you could choose for your trip to the north, but that does not mean that minimum risks can be completely ruled out.
The good news is that every risk can be avoided, as you're equipped with the right Estonia safety travel tips to make your journey safe, unforgettable, and enjoyable. Follow our tips, keep up to date with the latest news, and do not forget about common sense, respect, and knowledge. With these at hand, you're ready to embark on a wonderful journey.