Winston Churchill has once called Uganda the Pearl of Africa and the name just stuck to it up to this day. The East African country shelters one of the most diverse ranges of African fauna, among which we find the common chimpanzee and the mountain gorilla, a highly endangered species.
Uganda's neighbors are Tanzania, Rwanda, Kenya, the Democratic Republic of the Congo, and South Sudan. It is split into four main regions: central, eastern, northern, and western, obviously.
The central region is home to the Capital City of Uganda, Kampala, and the shoreline of Lake Victoria. In Eastern Uganda, you can join sessions of trekking near the Kenyan border and admire the beautiful wildlife that can be found here – the same goes for Northern Uganda, in terms of wildlife. Finally, Western Uganda gives you the possibility to go gorilla trekking near the borders with DR Congo and Rwanda.
Climate in Uganda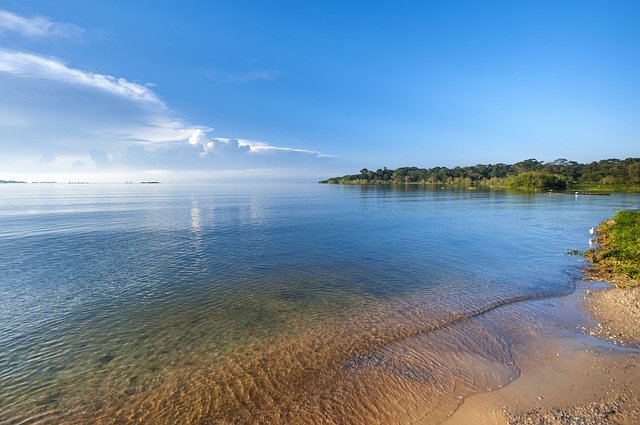 When it comes to climate, it is generally equatorial; however, it is not uniform because of the altitudes that modify it. For example, Southern Uganda sees rain that is generally spread over the course of the year. On the other hand, moving a bit up north, on the shore of Lake Victoria, rain is usually due from March to June and in the November-December period.
As we move even further to the north, we get welcomed by a gradually evolving dry season. Because of this, the northern region is susceptible to drought – compared to the southern region, which is mostly dominated by rainfall and cloudiness.
There are around nine major parks and reservations that you can visit while in Uganda and all of them give you the possibility to understand why it was called The Pearl of Africa – plenty of diverse flora and fauna for you to gaze at and admire.
But, before getting your luggage ready and setting off you have to know if Uganda is safe to visit and anything related to security that applies once you land in this beautiful country. Of course, as it is an African country, it has its stereotypes, but you don't have to let those making the decision in your place.
Instead, let our Uganda safety guide tell you everything you need to know about this country. Let's not waste any more time and begin!
Highest Risks You Expose Yourself to When Visiting Uganda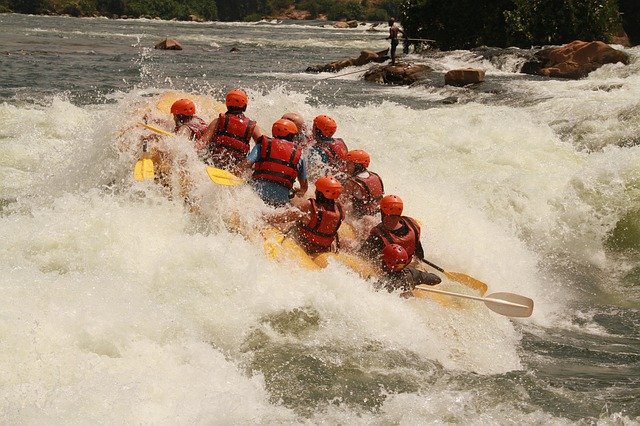 Overall Risks in Uganda:

MEDIUM

to

HIGH
It seems that terror reigns over Uganda nowadays. According to various sources, most of Uganda's areas are lawless and overwhelmed by bandits and tribal wars.
A lot of districts, such as Amudat, Abim, Bukwo, Napak, Moroto, and a few others are claimed to be extremely dangerous and the authorities advise tourists not to travel in them.
Recent reports tell that the Karamoja region is close to having no law in force at all – here, warring tribes and bandits rule over the entire place. Once more, travel in this area is advised against, as there is a high chance of you being ambushed on the road, ambushes in which the attackers may even use small arms.
Two other high-risk areas of the country are the borders with South Sudan and the Democratic Republic of the Congo. It is said that bandits and poachers carry their operations here and it is advised that you have a trusty local guide with you if you plan to travel into these areas.
The districts of Ntoroko, Kasese, and Bundibugyo have recently seen violent attacks, which have been carried out by local armed civilians that were targeting army and police installations. Therefore, you have to be as careful when in a city as if you were out in the wilderness.
Pickpocketing and Theft Risks in Uganda: HIGH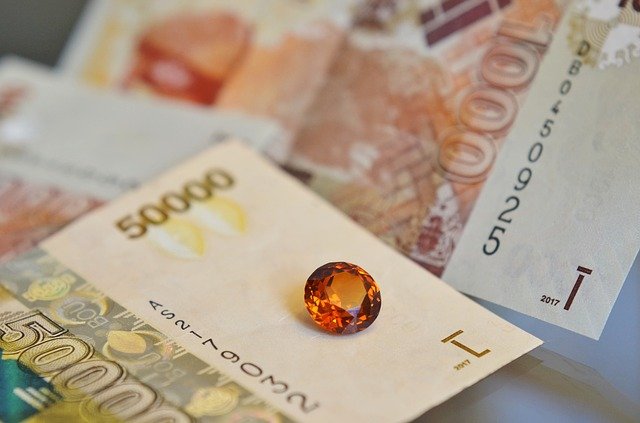 Petty crimes, such as muggings, burglaries, theft from vehicles, and drive-by bag snatches are quite common in Uganda. Moreover, there have been reports of people that have been drugged and then robbed while in bars and public transport. That's why we recommend you do not accept any food or drinks from strangers.
There's also an increasing number of car-jacking and theft from stationary cars while in traffic. Keep your doors locked at all times and avoid driving through dangerous areas.
How to avoid pickpocketing and theft in Uganda?
When it comes to protecting yourself from mugging and pickpocketing, basic precaution measures should be taken. For example, don't display any fancy jewelry or expensive gadgets – you might lose them as soon as you exit the airport. Also, it is not recommended that you have large sums of money on you.
In case something happens and you get surrounded by criminals, it is recommended that you do not resist and comply – fulfill their request and don't act all tough and mighty, as the locals might be way tougher than you.
Scam Risk in Uganda: LOW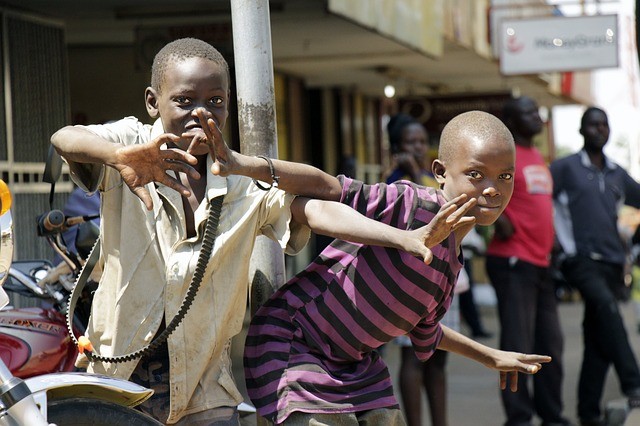 In terms of scams, the people of Uganda are more likely to scam you from the comfort of their home, via fake e-mails and letters than on the street. The country is quite famous for its advanced, detailed online scams – one of them even involved the hacking of a bank.
How to avoid getting scammed in Uganda?
However, we can't completely rule out the scams that could take place in the physical world, so to say. Our Uganda safety guide recommends that you avoid any contact with strangers, and in case you do, pay attention to what they are doing so that you won't fall into any of their traps.
Moreover, if you are in need of cash, don't rush to the closest ATM. Instead, find the nearest bank and withdraw money from inside it, as the ATMs outside them could be rigged and, therefore, leave you with no funds if you decide to use them.
Kidnapping Risk in Uganda: LOW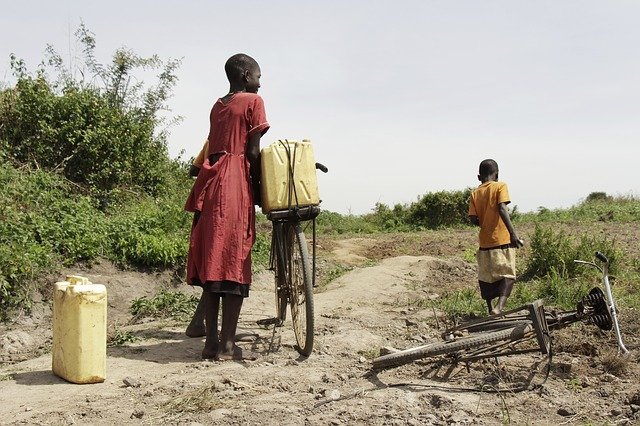 There are no reports of tourists that have been kidnapped by the locals of Uganda. However, the media tells of an increasing rate of kidnapping among these locals in the past months of this year – mainly because most of them are unemployed and, obviously, don't have an income to support themselves with.
Still, you can rest assured, as there are little to no chances that a local is going to kidnap you; but you still have to take precautions and be prepared for such a case, because it is better to be safe than sorry, right?
How to avoid getting kidnapped in Uganda?
Therefore, our Uganda safety travel tips recommend that you do not travel at all during the night and avoid the remote areas of the country. Also, don't talk to strangers and refuse anyone that's trying to help you.
Terrorism Risk in Uganda:

MEDIUM

to

HIGH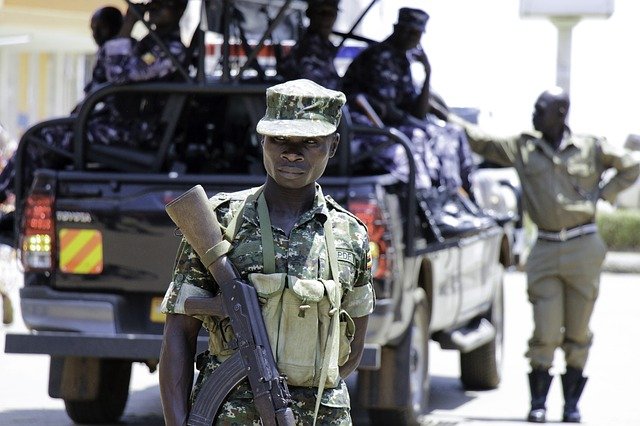 Back in 2010, bomb attacks took place in Kampala, targeting the venues that were screening the World Cup. More than 70 people have been killed and probably many more injured.
The terrorist group Al-Shabaab claimed responsibility for the attacks and claimed that they were done because of the presence of the Uganda military forces in Somalia – Uganda being part of AMISON, an African Union peacekeeping mission, therefore having to have forces deployed there.
How to avoid terrorism in Uganda?
You have to keep in mind that most of these terrorist attacks are indiscriminate; therefore it is likely that if one happens, you will most probably get caught in it. In order to avoid them, our Uganda safety travel tips recommend that you keep yourself at a safe distance from any official buildings and places of worship.
Moreover, do your best to minimize the time you spend in shops, malls, and large crowds of people or demonstrations. You have to keep an eye out for any suspicious activity – and if you spot something, flee the area and head straight to the local police office and report the situation.
When it comes to how safe is Uganda for tourists, it is really as safe as you make it for yourself – try not to draw any attention over you and be just a simple passer-by.
Risks for Women Traveling Alone in Uganda:

MEDIUM

to

HIGH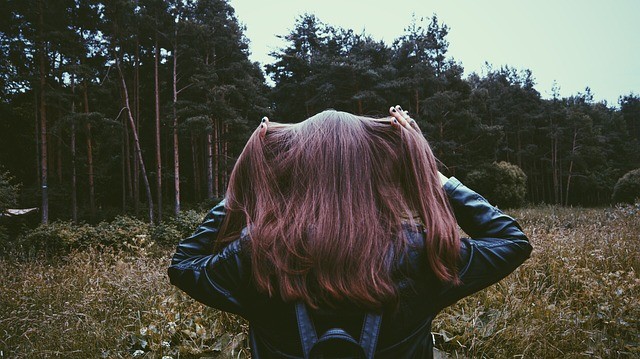 As most areas of the country are filled with bandits, the answer to the question is Uganda safe for solo women travelers is definitely a no. There's the chance that you'll get ambushed and robbed in broad daylight, with no one nearby to help you out.
Even in cities or more developed areas, there is still a chance that you'll get approached by strangers and get robbed if you are traveling alone. We recommend you get a local guide via your travel agency to make sure that he or she is trustworthy.
How to avoid crime as a solo woman traveler in Uganda?
As mentioned before, the chance of you being ambushed in broad daylight is there and, thus, you should not take any risks - in this respect, it is recommended that you do not travel alone as a woman.
Blend in with groups of tourists or rely on a trustworthy local guide if you want to ensure your safety. Naturally, if you are approached by locals/ strangers, it is better to just ignore them and move on.
Other than that, apply just the same safety measures as you would against pickpockets, thieves, and such, and you should be just fine!
Rape Risk in Uganda: MEDIUM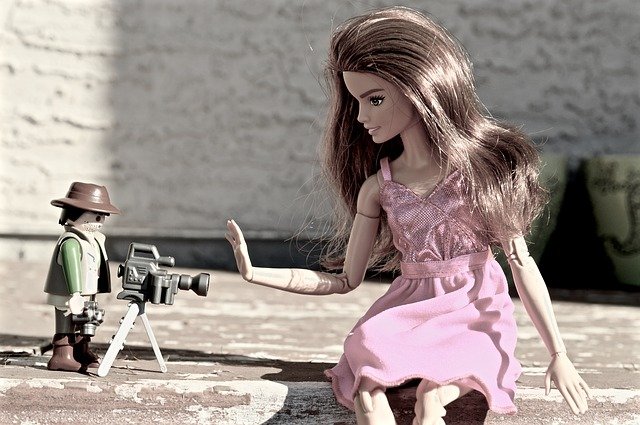 At the moment, there are no significant/ official reports of such cases. The problem of sexual violence is still a recurring one among most African countries, and Uganda is no exception – reportedly, women living in this country fear using public toilets because of unpleasant situations and diseases.
However, there has been a case of sexual violence against a German tourist, which was then robbed, the events taking place in Kampala. Therefore, such cases cannot be completely ruled out, as there is a slight chance of them happening.
How to avoid getting raped in Uganda?



First of all, it is recommended that you dress appropriately, of course – dress in a casual style, but one that covers you almost entirely, as you don't want to draw any attention.
As the most recent rape report involved robbing the victim as well, you should avoid displaying any gadgets, jewelry, or large sums of money as these can draw the attention of criminals that will not settle with less and try to take advantage of you in all of the ways they can.
In the end, you only have to take some basic precautions if you want to avoid any unpleasant scenarios while visiting Uganda.
Risks for People Traveling With Children in Uganda: MEDIUM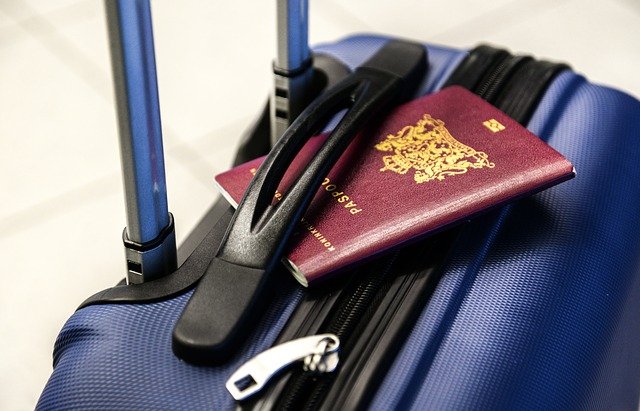 There has been one case in which one local family's child was kidnapped by their unemployed neighbor – the latter requested $3,500 for the release of the family's daughter. He was eventually caught and brought to justice.
The point here is that the level of poverty is quite high in Uganda and locals would do almost anything to get their hands on money, including kidnapping or similar acts. Therefore, we could say that Uganda is not that safe if you are traveling with your children.
How to avoid unwanted scenarios?
However, if you still want to take them with you, our Uganda safety guide advises you to always keep an eye on them and don't let them get out of your sight. If you can't do that, then have one person from your group watch over them while you are solving any of your issues.
Natural Disaster Risks in Uganda: MEDIUM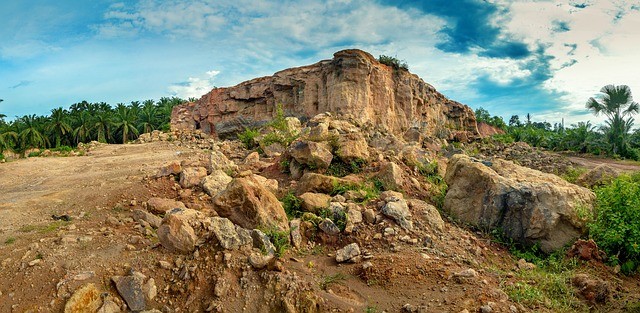 Apparently, terrain and the way it behaves is a serious problem to Uganda – landslides have a 68.1% mortality rate. These are followed by drought, at 10.8%, and by flood, at 9.6%. Therefore, the country's climate doesn't help it too much when it comes to natural disasters.
Of course, most of these disasters come without warning, but it helps a lot if you watch the news and check the weather reports before leaving your hotel. This way, you'll know what to pack up and, more important, if you should really go outside.
Moreover, you should avoid driving on the roads of Uganda, as they are not in such a good condition – instead, let your guide drive because he or she might know the roads better.
Transportation Risks in Uganda: MEDIUM to

HIGH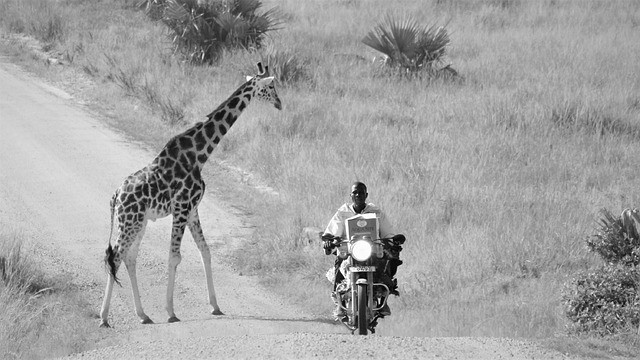 When traveling through Uganda, caution is necessary depending on the area you plan to visit. For example, if traveling to North-East Uganda, you should monitor the weather news before doing so, in order to make sure that the roads can be traveled on.
Furthermore, keep in mind that the rainy season runs from March to May and from October to November, so you might want to equip yourself with a 4 wheel drive vehicle for any possible flooding.
When traveling to Northern and Western Uganda, you should be extremely careful near the borders with the Democratic Republic of the Congo and South Sudan - here, a number of clashes have been reported and there's also a risk of banditry.
When it comes to West Uganda, you should be careful if traveling through the following areas: Kasese, Bundibugyo, and Ntoroko, as they have seen a number of violent incidents in the past few years.
In terms of road travel, it can be hazardous, especially outside of the main cities. The vehicles that you may find for rent are usually poorly maintained, not to mention the poor driving standards of the country. The accident rate is also high, mainly due to the fact that the majority of drivers are driving without lights and the chance of encountering livestock roaming across the roads.
You should be careful on the Jinja-Kampala and Kampala-Masaka roads, as multiple driving accidents have been reported there. Most online sources recommend you to avoid driving outside of the main cities after dark.
When it comes to public transportation, you should try and avoid it - there have been incidents involving long-distance bus services, matatus, and boda-bodas (minibus taxis and motorbike taxis, respectively).
Most of these vehicles are in poor condition and don't meet the required safety standards - moreover, reports suggest that they don't have appropriate insurance and that they are not driven well too. In short, avoid public transportation or be very careful when using any of the vehicles that come with it!
Night-Clubs, Pubs, and Bar Risks in Uganda:

MEDIUM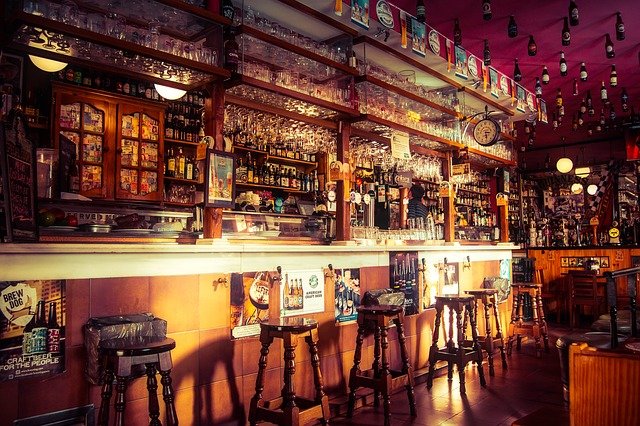 Reports show that there have been a couple of incidents of foreigners being drugged and then robbed in nightclubs, pubs, and bars. Therefore, we can assume that drink-spiking is both a risk and a concern in Uganda. Naturally, in order to avoid any kind of unpleasant situations, it is recommended that you either don't drink or that you be very careful when it comes to what you are drinking.
When ordering something, make sure that you can see the drink being prepared under your eyes. Moreover, you should not leave any of your drinks unattended while in a nightclub, pub, or bar. Keep an eye on them at all times and, if you think you've seen someone pouring something into it, leave it there or throw it away.
Other than that, you might encounter the usual harassment or classic pub violence, a case in which you should just leave the area. You should also get information as to which bars/nightclubs are the most tourist-friendly before rushing in and randomly choosing one - those within the main cities or even those within your accommodation are usually the safest as well as the ones recommended for tourists.
Health Risks in Uganda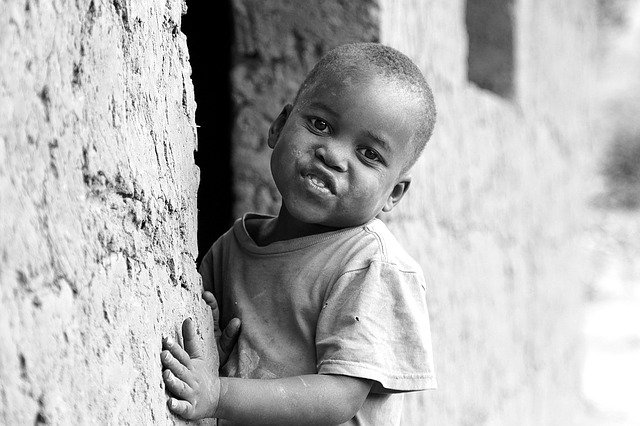 In terms of health risks, be aware of the fact that, outside Kampala, medical facilities and medical care are limited - in case of an accident, you may not receive help/ care at the scene. Moreover, in case of a serious incident, you might have to be evacuated via air ambulance to a medical facility that can handle the injury.
Uganda is classified as having a risk of transmission of the Zika virus. You might want to get informed as to what the risks implied by this classification are, as well as the means through which you can protect yourself from contracting it.
It is also recommended that you avoid ice in your drinks and use only bottled/ boiled water. Moreover, when eating in town, make sure you consume food prepared only by licensed vendors - obviously, we strongly recommend restaurants and similar facilities in favor of street stalls and such.
The country is also known for having supplies shortages from time to time - if you plan on staying in Uganda for a longer period, you might want to stock up on basic provisions, such as non-perishable foods and water, within your accommodation so that you are prepared in case anything happens.
As always, make sure that you are traveling with proper travel health insurance and that you have enough funds to cover any medical expenses that you might be subject to, such as treatment and medicine.
List of Vaccines You Need in Uganda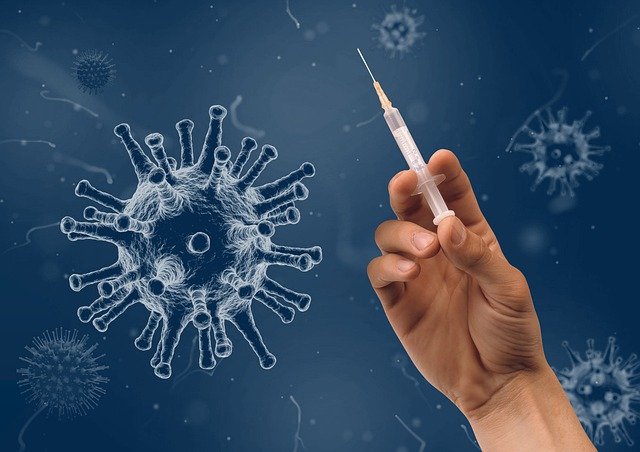 On the 1st of August, this year, the eastern part of the Democratic Republic of the Congo was declared as having an Ebola outbreak. Ugandan authorities have taken the required measures and placed screening protection in the vital points of the country, in order to stop the spreading of the disease.
However, you have to do your part as well-meaning that you should drink only bottled or boiled water, and avoid having ice put in your drinks.
Moreover, if you doubt that a food vendor might be licensed or that the kitchen in which the food is cooked is not clean enough, it is better to keep on moving until you reach a place that looks disease-free.
Now, for the vaccines:
Routine Vaccines
Hepatitis A
Yellow Fever
Typhoid
Malaria
Hepatitis B
Cholera
Meningitis
Rabies
Most Dangerous Areas in Uganda
Karamoja Region - known for inter-communal violence and occasional attacks on the security forces.
Jinja-Kampala/ Kampala-Masaka roads.
The road between Kampala and Entebe International Airport
Concluding Remarks: Is Uganda Safe to Visit?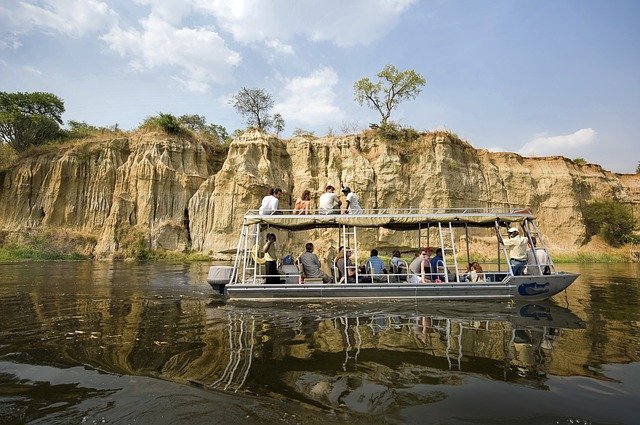 So, in the end, how safe is Uganda for tourists? Well, while there are a certain number of dangers that might threaten your health and your well-being if you are careful enough you should come across any problems or issues.
You must choose the places you want to visit properly, as you don't want to get into any remote areas filled with bandits. Moreover, you have to be careful when inside the city as well, as criminals may be around and looking to snatch your bag.
Therefore, when it comes to if Uganda is safe to visit, we think that it is, as long as your eyes are all around you and they can see everything that's happening – in the end, the travel is as safe as you make it, so take care and enjoy!