Located in southeastern Africa, bordered by the Democratic Republic of Congo in the north, Zambia is a dream come true for safari enthusiasts. The Republic of Zambia has been voted one of the safest countries to visit in Africa.
The biggest tourist attraction in Zambia is, of course, the Victoria Waterfalls. If you're an adrenaline junkie, you can risk it in the whitewater rapids in the Zambezi river. Notorious for its extreme flowing speed, the Zambezi river will remain a haven for extreme sports, obviously, in the dry season.
Switching from rivers to lakes, the second largest lake on Earth is located in Zambia. Lake Tanganyika is swarming with wildlife especially in the rainy season, which makes it a heaven for photographers and birdwatchers. The lake is divided into four countries, Zambia, The Democratic Republic of Congo, Burundi, and Tanzania.
With numerous national parks, Zambia will offer you a lifetime opportunity to witness firsthand the Animal Planet experience. Expect giraffes, zebras, elephants, and predators such as leopards and lions.
Photographers are in heaven there. Mentionable natural parks in Zambia are Kafue National Park, Blue Lagoon National Park, and Lower Zambezi National Park.
The biggest national park in Zambia and one of the biggest in Africa is Kafue National Park. Stretching to an impressive 22.400 km2, it is truly a paradise for animal lovers and for birdwatchers. An outstanding number of bird species, 757 to be exact, 600 of them are resident, so you won't miss them.
Now, how safe is Zambia for tourists? Actually, according to tourists who have visited this country, they said that it is a very safe country and never encountered problems. However, Zambia has its own ups and downs, from transport services to safety issues.
Highest Risks You Expose Yourself to When Visiting Zambia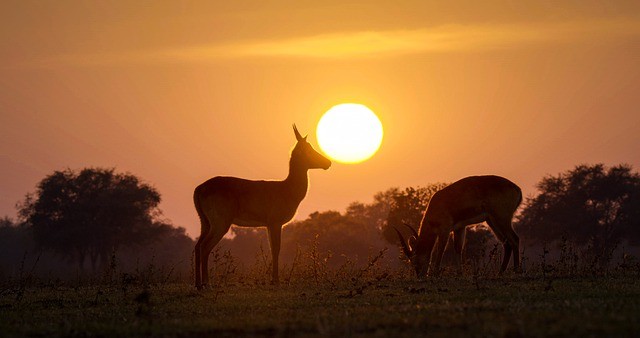 Overall Risks in Zambia:

LOW
Thinking about Zambia as a country in Africa, it is not as remote as you think. Public transportation is way better than in any other African country. Roads are being maintained quite often to ensure a nice ride. Busses may be overcrowded sometimes, especially during the rainy season.
Statistically speaking, you're more likely to encounter a road accident than to get robbed. Being robbed in Zambia is quite unlikely, despite the fact that it's a poor country. Bus drivers have a fixation with the luggage to be stored in the back of the bus.
You are allowed to carry in the bus only a small purse or backpack with your prized possessions. As stated by a tourist in Zambia, people won't even bother to steal your luggage. But keeping an eye from time to time on your surroundings is a healthy practice.
If you choose to travel by bus, hold on, because drivers are usually speedy.
Air traffic is highly developed in Zambia, as you can reach almost any destination from the US and Europe. In the capital, Lusaka, there are two airports.
Kenneth Kaunda International Airport is an airport that serves all international flights. However, the second airport, Lusaka City Airport serves only for military operations and transport.
When embarking on a safari trip, please do what the guide tells you to. The Zambian natural parks are beautiful and spectacular, but also dangerous. With an abundance of wildlife, plant-eating, and meat-eating animals, keep your distance and do not attempt to approach them.
Also, stay away from rivers at all costs, because crocodiles and hippos are present there as well.
Getting on a safari experience requires a few days of camping. That may seem pretty strange that with so many dangerous animals around, you need to camp. There are safety rules when camping and your guide will advise you accordingly.
The most common type of crime in Zambia is being robbed. Terrorism is almost absent in all Zambia, except for the Congo border. Congo has a strict policy regarding tourists, so better to keep away from the Congolese border.
Another problem that Zambia is facing at all times is power shortages. In the dry season, expect lots of blackouts due to the amount of water passing through the dams.
Pickpocketing and Theft Risks in Zambia:

MEDIUM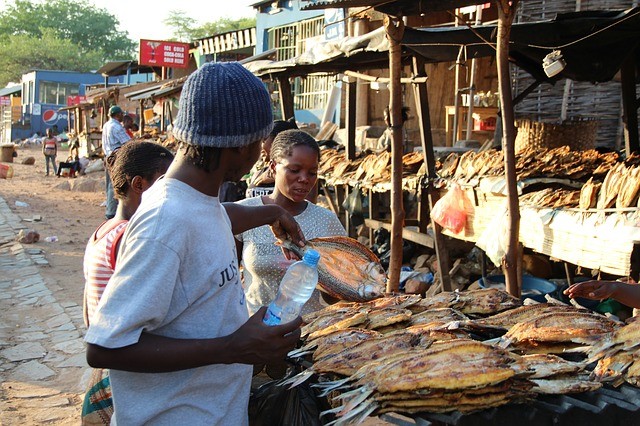 When embarking on an escape downtown, please keep your personal belongings close to you and assure that your hotel room is locked. When on leave, make sure that everything is locked and secured and nobody knows where your prized possessions are.
Even so, in 2016, a group of seven Americans had their hotel rooms robbed when they were downtown. After a thorough investigation, it turned out that the theft was perpetrated by the hotel staff.
Also, walking alone in the nighttime is not recommended, even for large groups. So stay away from poorly illuminated streets and parks in the nighttime.
Police officials usually don't act quickly. Task forces that are being dispatched to the location act very sluggishly compared to task forces in the US. The main "excuse" is the traffic or the absence of police transportation.
And police transportation is not the only thing that the police lacks. Equipment, personnel, resources, and training are almost inexistent. The police are like this due to the low morale and pay and the police officers are often bribed, so don't expect too much justice and law.
The best way to handle police-related issues is to address them to the US embassy as soon as possible. If being arrested or detained, addressing the embassy applies as well.
How to avoid pickpocketing and theft in Zambia?
In order to avoid pickpocketing and theft while in Zambia, it is recommended that you keep your valuables close to you - if you are wearing a backpack or a bag, you should keep them in front or sideways of you, never on your back.
While people here won't usually approach you and try to rob you, there will be some trying to take advantage of the fact that you are being careless with your luggage.
Obviously, avoid displaying any jewelry, gadgets, or large amounts of cash, as they may attract the unwanted eye. If you stick to the areas populated by tourists and avoid the bad-reputed ones, you should be out of danger and you shouldn't be forced to call the police as well.
Scam Risk in Zambia:

LOW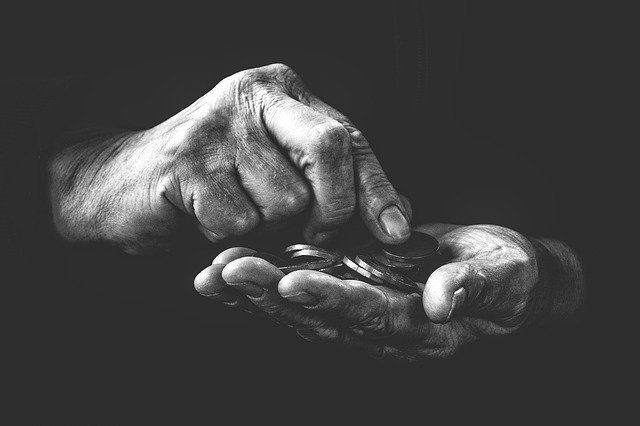 As per the US Bureau of Diplomatic Security, the most common type of scam present in Lusaka is the "black money" or "wash wash" technique.
This technique implicated that a man asks for money in return to remove some dye from a pile of papers in banknote size. He afterward promises a share from the so-called money.
Another scam almost as common as the above is fake gems and jewelry selling. Merchants often come at your table and display lots of jewelry and shiny gems. They appear to be the real deal, but most of them are fake. The best way not to get involved in paying money for fake jewelry is to ignore them.
Bank account transfers are also common through Zambia. Zambian people often recommend themselves as tourists or immigrants that have no money and they need your bank account to transfer money to.
How to avoid getting scammed in Zambia?
One might consider themselves scammed the moment they agree to talk with a certain stranger/ local that approaches them - from that point on, you are drawn to their story and will try to assess the situation and, naturally, see if there's any profit that you could make from it.
Keep in mind that all the scammers out there are always two steps ahead of you and are, likely, way more experience than you when it comes to making a profit.
In this respect, it is recommended that you politely refuse to talk with anyone that approaches you - if your travels have brought you all the way to Zambia, you really have no need for extra money.
Moreover, if you want to buy something - souvenirs or such -, you will be the one to search for them and won't rely on random sellers that approach your table. Just avoid anyone that tries to get your attention to hard - they are, most likely, trying to scam you.
Kidnapping Risk in Zambia:

LOW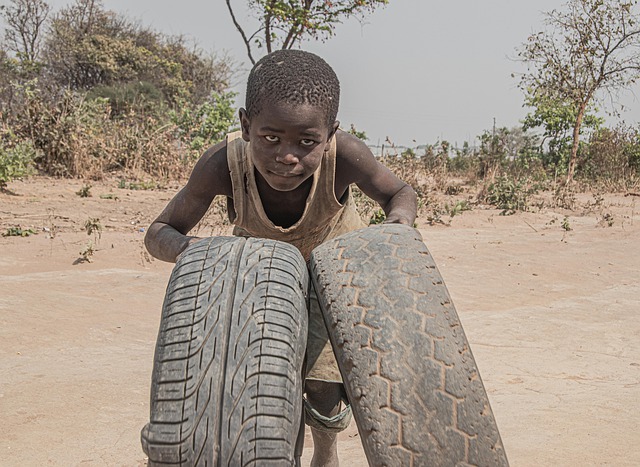 In Zambia, kidnapping is almost non-existent. However, the possibility of kidnapping for ransom is possible. So be aware of your surroundings and walk on illuminated streets only, to avoid such situations.
How to avoid getting kidnapped in Zambia?
First of all, in order to avoid kidnapping, you should not be traveling alone. Sure, being all by yourself in a crowded city center might be somewhat safe, but if you plan to travel into remote or bad-reputed areas, it is recommended that you hand in your safety, so to say, to a trusted guide or to a group of tourists you decided to travel with.
Obviously, stay away from neighborhoods with a bad reputation, the outskirts of the city, and any nightclubs, pubs, and bars that you might find in such areas.
Terrorism Risk in Zambia:

LOW
The Zambian government is highly serious regarding terrorism. Borders do not allow terrorist groups to cross the country, so the risk is reduced almost to zero.
However, in Lusaka, to reduce the risk of being caught in the crossfire is better to avoid crowded places when possible. Terrorism on a religious matter is absent in all Zambia, as the country is 87% Christian. The others are Muslims and other communities, even Chinese.
Civil unrest is also absent, besides the 2016 elections where peaceful demonstrations took place throughout the country. The demonstrations eventually escalated to violence and police riots. Police dispersed the crowds immediately. Visitors are advised not to take part in political demonstrations or riots if they happen.
How to avoid terrorism in Zambia?
Terrorist groups usually carry out attacks on places of prayer and official buildings - naturally, we would recommend you to either avoid visiting these or limit the time you spend inside them.
However, given the fact that the terrorism risk in Zambia comes with a low rate, you should only pay attention to your surroundings so that you can notice if something's about to happen.
In the event something bad happens, you should flee to a secure area and try to contact the authorities. It is also better if you stay away from public demonstrations and such if any.
Risks for Women Traveling Alone in Zambia:

LOW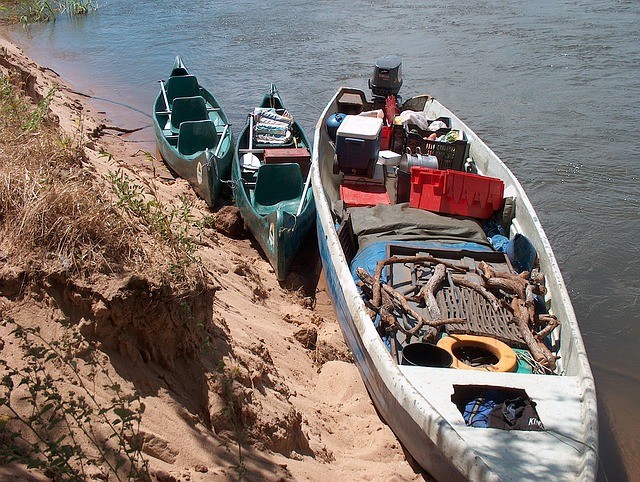 Is Zambia safe for solo women travelers? According to female solo travelers, Zambia is a safe country to be on your own. As stated above, Zambia is a Christian country and no dress code is needed for women. As for safety precautions, loose pants that cover the heels and a loose T-shirt are good enough.
As a woman that goes alone in Zambia, expect to encounter other women that travel alone and not only tourists. Local women choose to travel alone as no dangers are present along the road.
How to avoid crime as a solo woman traveler in Zambia?
Even though Zambia comes with little to no dangers in terms of women that travel alone, you are still prone to the occasional pickpockets and thieves - in this respect, you should take the precautions we have mentioned above.
You should also avoid traveling through remote areas or such - it is safer to employ a guide or travel with the company in such circumstances.
You might also encounter the usual cat-callers, a case in which you should just ignore them and move on - there's little to no chance of something actually happening to you if you stick to the areas that are meant for tourists and, as they say, tread carefully.
When booking a cab, seek advice from the hotel personnel for a trustworthy cab driver and travel only with him. This way, you can ensure that no unpleasant scenarios will unfold.
Rape Risk in Zambia:

LOW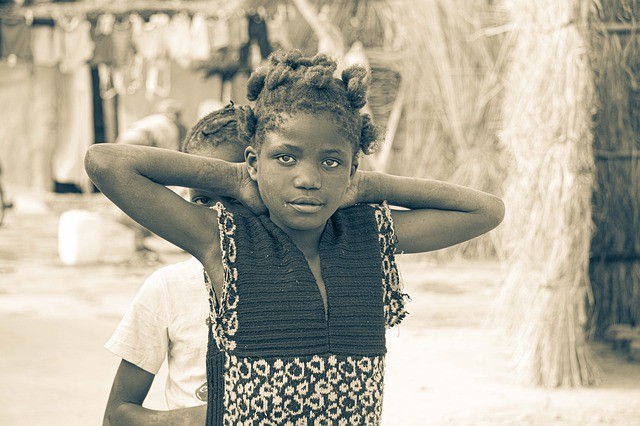 According to the US Bureau of Diplomatic Security report for 2018, there are no reported rapes in all of Zambia from 2016.
How to avoid getting raped in Zambia?
To avoid unpleasant situations, be aware at all times. As Zambia is one of the countries with the highest concentration of people with HIV, taking precautions against rape is a must.
Risks for People Traveling with Children in Zambia:

MEDIUM
When embarking on a safari experience and you invited your children to take part in the adventure, take all safety measures. Keep them by your side and seek advice from your guide about safety issues. When watching wild animals or getting too close to them, please be aware that predators target the offspring first, as they are the most vulnerable.
Also, ensure some precautions when it comes to insects. Mosquitos and tsetse flies are common throughout the area so mosquito repellent is a must-have in your travel kit.
How to avoid unwanted scenarios?
As mentioned before, in order to ensure the safety of your children, you should come prepared with a first-aid/ travel kit containing everything from certain medicine and bug repellents, as well as the usual things such a kit should contain.
Naturally, you'll want to keep an eye on them at all times and keep them close to you, especially when embarking on a safari.
Other than that, there are really no dangers that your children are exposed to when visiting Zambia.
Natural Disaster Risks in Zambia:

HIGH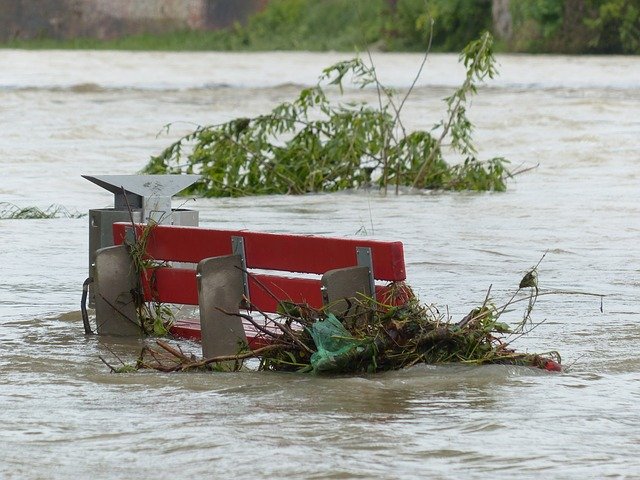 Zambia is very sensitive to natural disasters as they may vary from serious unrelenting droughts and wildfires to floods and earthquakes.
The greatest threats, however, are floods. With the Zambezi River, with huge volumes of water rushing, the rainy season could bring a world of hurt. Avoid at all costs traveling in the rainy season and if this occurs, prepare for sudden flash floods. If a flash flood alarm goes off, reach for higher ground as quickly as possible.
The rainy season also brings another hazard, and that hazard is lightning. Lightning strikes are highly common in the savanna. When on a safari trip, leave the area if you see storm clouds gathering.
On the other hand, wildfires are common in the savanna in times of drought. Zambia has seen major droughts in 2000 and 2001 which destroyed almost all crops. After the drought, heavy rainfall came due to the wet season.
Transportation Risks in Zambia: MEDIUM to

HIGH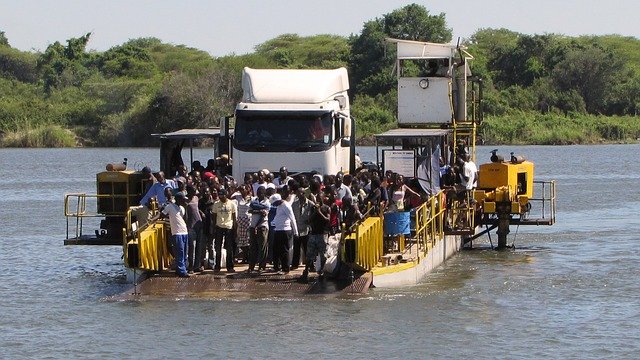 It is strongly advised that you avoid the areas near the borders with Mozambique, DRC, and Angola, as there's a risk of explosive war remnants in certain remote areas near the aforementioned ones.
In terms of traveling, you should be extremely careful when traveling both during the night and day, mainly because of the presence of wild animals in the bushes - venomous snakes and such.
When on a safari, you should stay close to your tour guide and comply with any regulations - you are at risk of fatal animal attacks if you don't respect these regulations.
The vehicles you might come across while in Zambia are usually inadequately maintained, poorly lit, and badly driven. Thus, it is recommended that you do not rent a car while in Zambia or that you employ a driver that's accustomed to the road situation. You should avoid driving or being inside a vehicle during the night, especially if you travel through remote areas, as things can get pretty hectic, so to say.
You can stumble upon abandoned vehicles, stray animals, as well as pedestrians during the night - obviously, little to no pedestrians will wear protective or reflective equipment. Moreover, the roads here feature, so to say, a lot of severe potholes that can get quite unsafe, especially if you are visiting the country during its rainy season - November to April.
Long-distance public transport is also to be avoided - mainly due to poor driving standards, poor vehicle quality, poor road conditions, and lack of rest period for the local drivers. Moreover, buses and minibusses used in urban areas will most likely be overcrowded and in overall poor condition.
Night-Clubs, Pubs, and Bar Risks in Zambia:

MEDIUM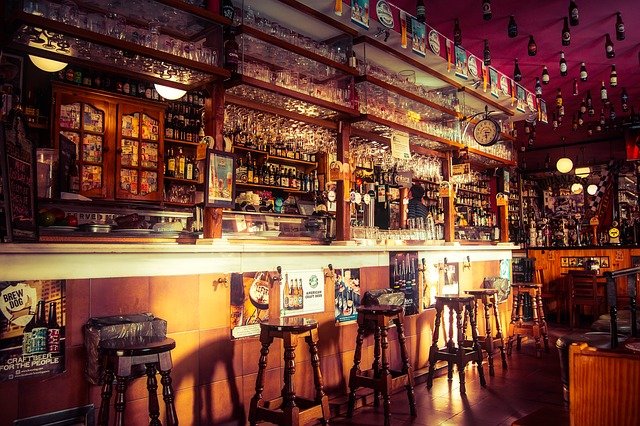 While there are no official reports telling of violent cases taking place in nightclubs, pubs, and bars, you should still be vigilant while within such facilities.
For example, reports suggest that serious crimes do occur - armed robberies, sexual assault, and home invasions. Moreover, there have been cases of tourists/ travelers that were followed after withdrawing money from an ATM - obviously, they were assaulted and robbed.
The same can happen with anyone that leaves a nightclub, pub, or bar - locals/ strangers will take advantage of the fact that you are a bit dizzy and will try to either rob or assault you. This is why you should never be alone in such circumstances. Have fellow tourists accompany you or make sure to call a taxi from a reputed company before leaving the facility.
Even though there are no reports on drink-spiking, it is better to be cautious - never leave your drink unattended, keep an eye on it at all times, and do not accept any from strangers. Obviously, avoid displaying any valuables, such as money, jewelry, or gadgets.
Health Risks in Zambia:

HIGH
In Zambia, there are strict rules regarding prescription medications. In 2017, a number of American citizens were detained/jailed for possession of antihistamines that contained diphenhydramine, a substance under control by the law.
Traveling with medication has some rules in Zambia. Be sure that you carry your prescription medication in the original bottle with all the ingredients listed, as well as the doctor's prescription.
Traveling with medication is a must in Zambia because scams with medical equipment and drugs are very common. Prescription drugs are counterfeited in Zambia and the effects will be not so pleasant.
If a certain medication is not available at the moment, tourists are advised to call the US embassy to recommend a pharmacy that can provide the needed medication.
For safety reasons, the CDC discourages people with various affections such as heart diseases, diabetes, and asthma to visit Zambia. The medical system is almost inexistent due to a lack of personnel and medical skills.
As a safety travel tip, always bring your own medication and good medical insurance with you.
List of Vaccines You Need in Zambia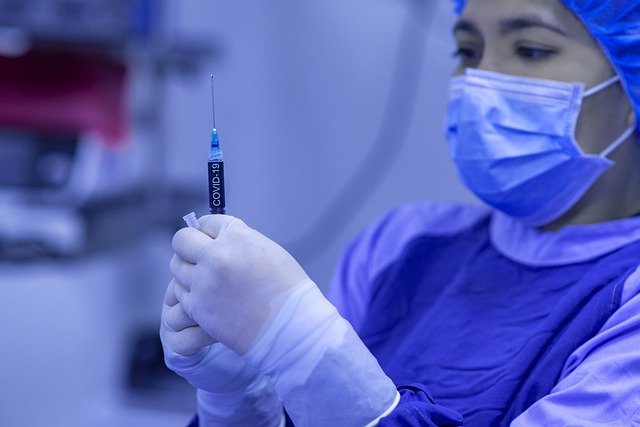 Measles-mumps-rubella (MMR)
Diphtheria
Chickenpox
Hepatitis A
Prescription drugs against malaria
Yellow fever (vaccines are currently limited in the US)
Cholera
Rabies
Most Dangerous Areas in Zambia
Lusaka's poor areas
North Western's rural parts
Coopperbelt's rural parts
Luapula and Central provinces
Concluding Remarks: Is Zambia Safe to Visit?
Now, how safe is Zambia for tourists. As per the above statements, Zambia is marked by the Bureau of Diplomatic Security as LOW risk. However, there are some subjects that must be taken seriously.
Health issues are real in Zambia, as the medical system goes crumbling down. The worst that can happen to you is to get sick, so take all the safety precautions listed above.
Natural hazards are also to be considered as the country is located in Africa and to weather could go from wonderful sunshine to heavy rainfalls and flash floods. Also, lightning strikes are common as Zambia is mostly flatlands and fields. Wildfires occur in the dry season often and getting away from them is easy if you spot them quickly.
As for safety in the city, Zambia has a low crime rate among other countries in Africa. Just be sure to lock away all your goods or keep an eye on them all the time.