April is the season that brings adventure and fresh fruits and vegetables throughout the world. It is the best time to explore the wonders of nature and embark upon new journeys to make long-lasting memories. So we are here to help you create a list of the best cities to visit in Europe during the month of April. You can go through the list, and decide your favorite place for visiting.
1. Cinque Terre — Italy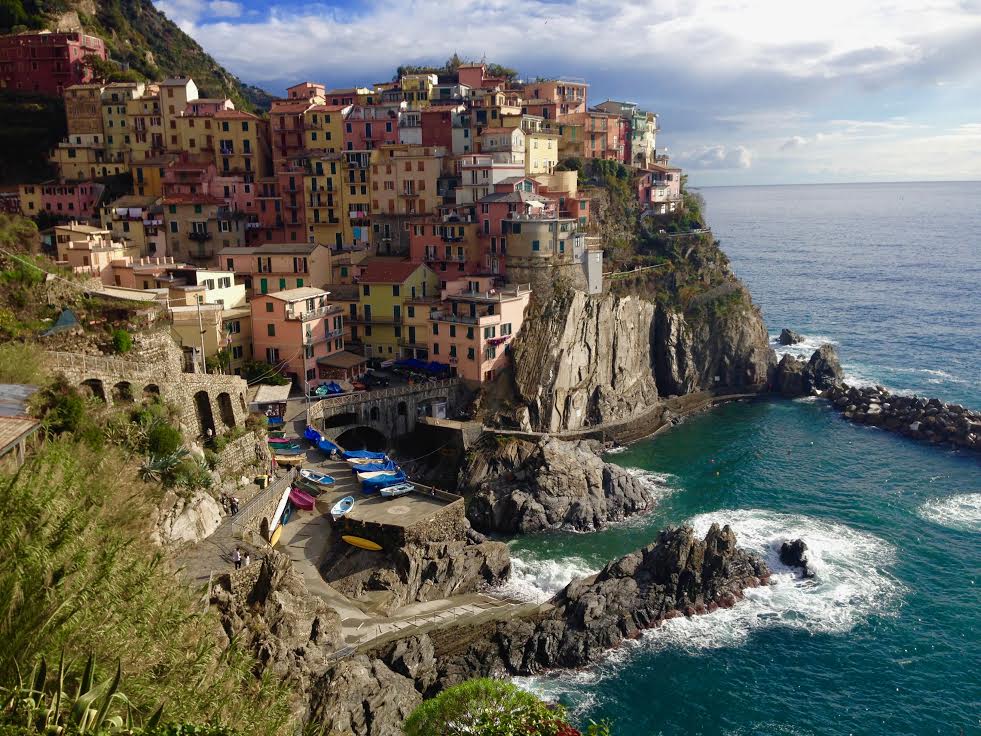 Cinque Terre is a sensational place to visit in April if someone is looking for fun activities to do such as hiking/climbing and exploring the beautiful scenic beauty of villages/towns. Some of the most famous places here are; Monterosso, Vernazza, Corniglia, Manarola, and Riomaggiore are five lands from north to south.
Hotels facility is also available in different towns and cities, or you could also stay in nearby Biassa or La Spezia, where the IC trains stop. There are facilities of daily shuttle service to Riomaggiore. You can decide at this point, where to start from your journey and discover/explore your destination.
A train commute facility is also available to travel among these five villages. If you like more adventure, you should opt for the Cinque Terre hike. Towns are interlinked and it will definitely provide you with mind-blowing scenery.
Before, starting your hike, make sure that paths are open and there is no hurdle. The trail from the south, Monterosso to Vernazza is an absolutely amazing one. All the points and scenes of Vernazza are stunning. Nevertheless, plenty of fresh seafood is available in the towns and you can also enjoy the coast by boat or kayak as well.
In April, there are rare chances of rain and temperature lies in the mid-60s. Peak summer brings crowds over here so April is the best time to explore the Cinque Terre.
2. Amsterdam — The Netherlands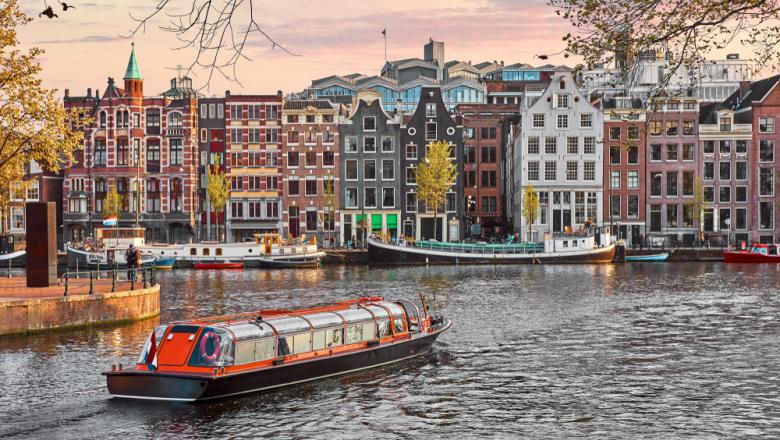 April is the best time of the year to visit Amsterdam, the weather is pleasant, and not too hot or cold. The most famous flower of the Netherland is Tulip and you would have definitely heard once or twice about it. You can enjoy the peak season of Tulip if you plan to visit in mid-April or later.
The scene of the large fields of Tulip around Amsterdam City is spectacular. Keukenhof Gardens only opens for 51 days per year to show beauties in bloom. Luckily which includes 30 days of April. It is situated at about a 35-minute drive from central Amsterdam. Apart from the beauty of Tulip fields, there is much more to do in the city itself.
Tulip festival is hosted by Dutch Capital in the month of April along with many major music festivals. Many restaurants and cafes had surrounded the Canal Ring and its neighborhoods. This presents an extremely fascinating scene. The Rijksmuseum, the Van Gogh Museum, and the Anne Frank House are important sites and do not deserve to be left unseen.
3. Lanzarote, Tenerife, and The Canary Islands — Spain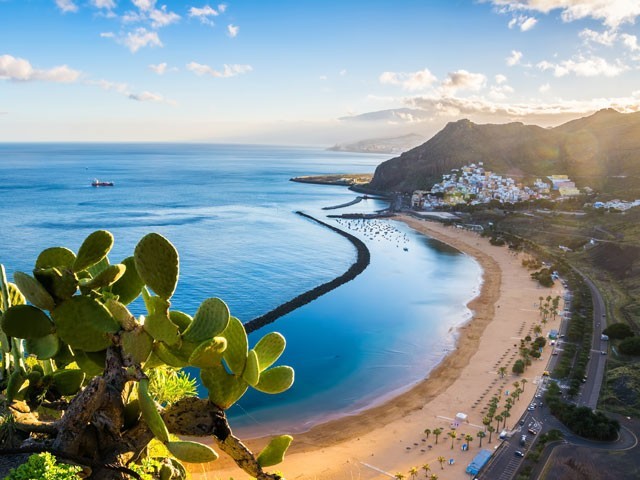 In April there is almost zero percent chance of rainfall in the Canary Islands in Spain. After a long exhausting winter, sunny skies and warm temperature is waiting for you, and the beaches of the Canary Islands are crowd-free.
If you want to enjoy lively beach vibes, The hotel services in April are active and provide comfort to people. Each and every corner of the Lanzarote and Tenerife present beautiful landscapes and blue seas are making the scenery more astonishing.
If you had transport, you can reach either island's beautiful landscapes. Another important place in the Canary Islands is crescent bay which attracts thousands of tourists from abroad and shares the beauty with the rest of the world.
4. Lagos, Sagres, and The Algarve — Portugal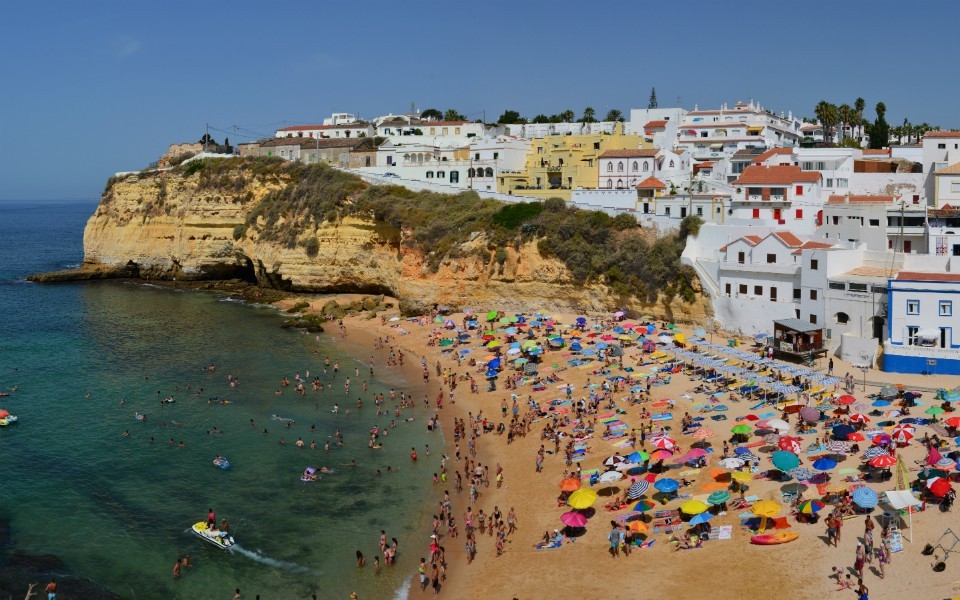 If you are looking for warm days and sunny skies after a lengthy summer, the Algarve is waiting for you in April. Besides the water being too cold in a seaside town, April visits will give you more chances to explore the region's beautiful towns and sensational coastal scenery.
Lagos had a historic core and beautiful/appealing beaches in the region, so your stay in Lagos will be the loveliest time of your vacation. Surfers are more eager to get into the water as April is not quite a beach season. So, if you like surfing, it will be a golden chance for you.
Similarly, the beaches of Sagres — the westernmost of the Algarve towns — are imaginary appealing for surfing in April, therefore, are less congested. This region area's landscapes are amazing to watch and feel the beauty of nature. You would need a car to explore every part of the region. Tavira is also a beautiful addition to the mind-blowing towns.
5. Galway and Western Ireland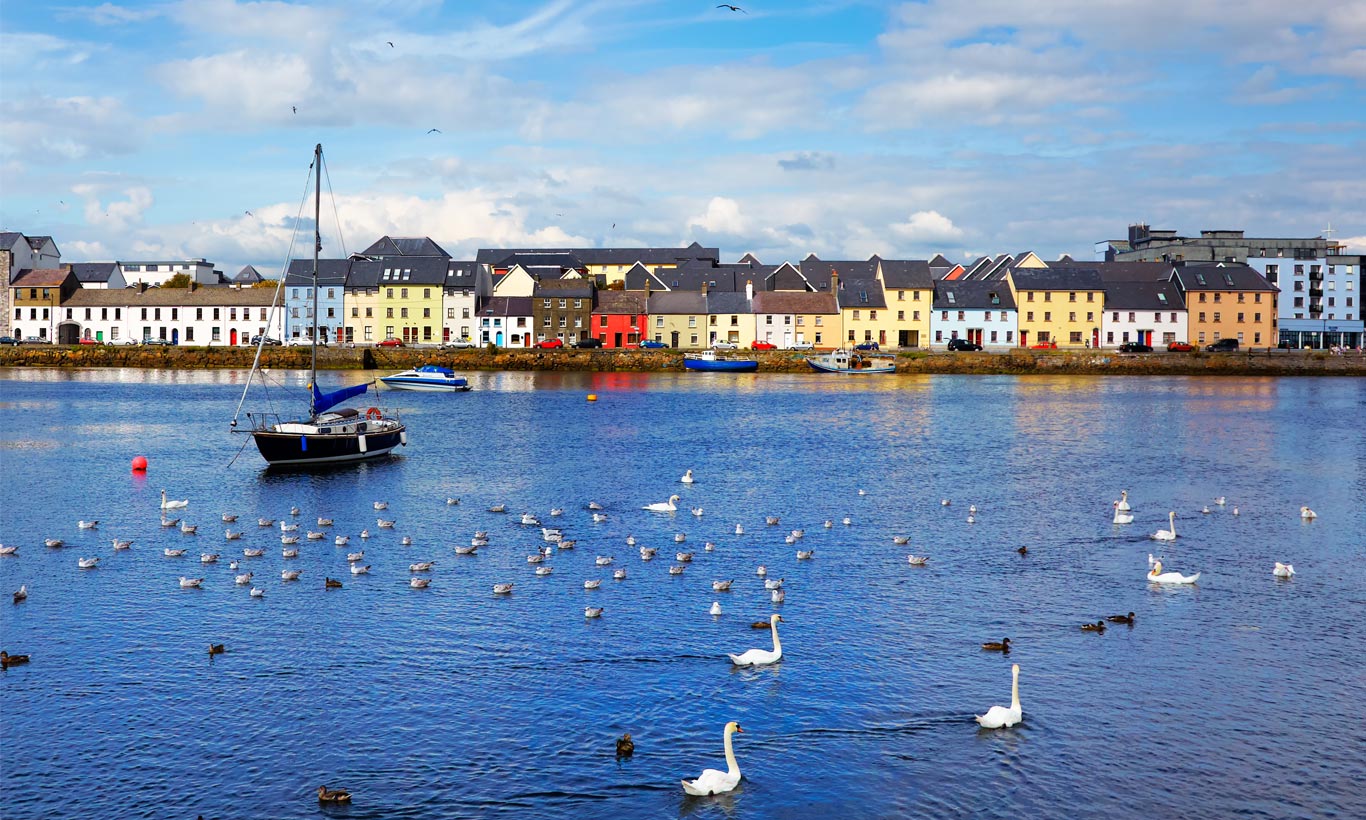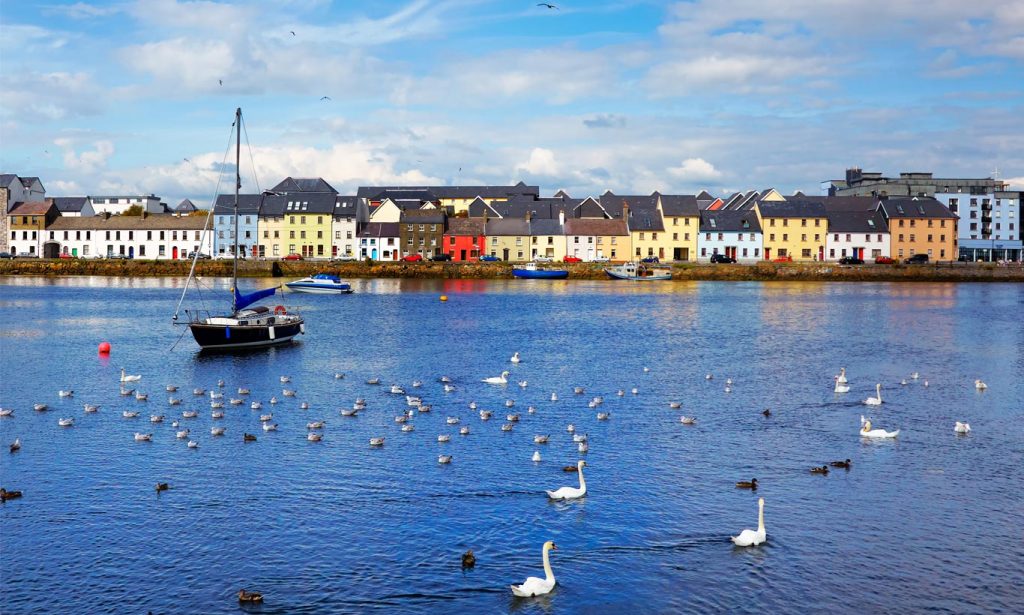 If you are planning for April vacations in Europe, Galway and Western Ireland should be your first priority. Temperature is quite normal around 55 degrees Fahrenheit and chances of rain in the whole month are not very high. Although being Ireland, the weather can change here dramatically, therefore, you should make your preparations for potentially rainy days.
You should be based in Galway. Latin Quarters are the heart of the town. You will find here dozens of bars, buzzing pubs with live music. One of the bar Kings heads is 800 years old one, which will certainly attain your attention.
You can buy Irish crafts from different shops downtown. River Corrib provides a lovely and romantic environment. Head west of the Corrib is famous for a tasty and local foodie. It is suggested to take a trip to Burren and the famous cliffs of Moher.
If you are comfortable with driving, you should rent a car and explore the County Galway of nearby County Clare. There are 16th-century castles and fairy-tale-worthy sights like Kylemore Abbey.
Have you found your favorite next destination from the list above? Then what are you waiting for? Book your tickets and fly for one of the most memorable experiences of visiting European cities.