Obviously, Scandinavia will not be everyone's choice for a romantic honeymoon. There are many couples who prefer to honeymoon in a warm location, barefoot in the sand, walking along the beach and maybe swimming with the sharks.
However, for the adventurous couple, the ones who like the chillier weather, Scandinavia is the perfect Honeymoon destination. There is an abundance of activities, rich Viking history and beautiful landscape views.
For the record, Scandinavia is not all ice and cold. The weather is average weather with summer temperatures reaching 80*, and winter temperatures seldom falling below 4*. Scandinavia has four beautiful seasons that visitors can enjoy. There are numerous activities to take part in, some once-in-a-lifetime opportunities, throughout the different seasons.
Imagine the ideal honeymoon scene, hot tubs, spas, saunas, beautiful vistas, and almost the perfect snow globe scene. The landscapes in Scandinavia hold something for everyone. The Blue Lagoon in Iceland and the snow-capped mountains in Norway will provide the perfect backdrops for all your pictures.
Iceland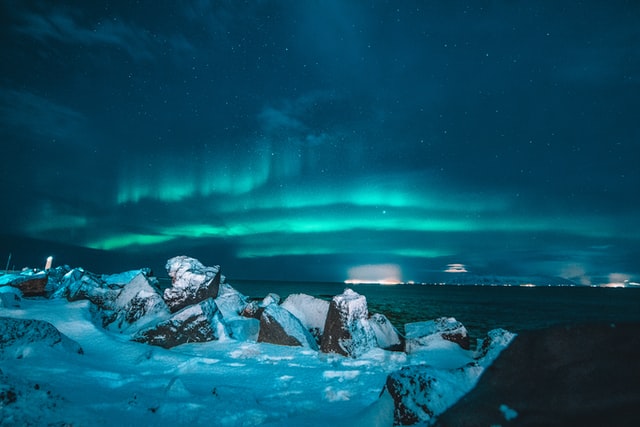 Known as the land of Fire and Ice, Iceland will become the most romantic choice for a honeymoon destination. You will feel that you are in another world altogether. Iceland boasts black sand beaches, volcanoes, glaciers and waterfalls all available within short distances. Indulge and spoil yourself in one of the many natural hot springs scattered throughout Iceland.
The hotel near the Blue Lagoon has passes available to experience the hotel's private geothermal bathing area. Geothermal bathing is almost like having a natural hot spring on tap.
For an adventure choose either a helicopter flyover, travel by road or for the adventurous, try horseback. The adventures may take you for a walk under the waterfalls, down into a dormant volcano, or go whale spotting.
The Adventure Hotel is located at the base of a dormant Volcano and has all the adventure that an adventurous couple would want. From October through February, take in the beauty of the Northern lights that will make your honeymoon feel absolutely out of this world.
Northern Lights Jeep Safari, ION Hotel
Norway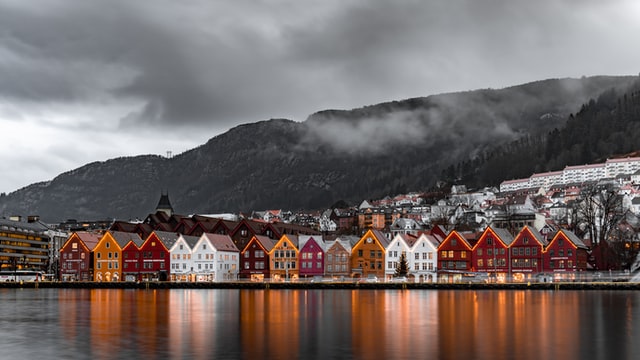 Norway may be the location to choose if you choose a serene and peaceful retreat. Norway is filled with great adventure, beautiful vistas, fjords and Norway's AtlanticRoad that will kickstart your new life in exciting fashion and adventure.
The Lofoten Islands may remind you of Jurassic Park, while you take a private tour on a yacht. Norway offers many bucket list adventures that you could fulfil on your honeymoon.
            Northern Lights Snowshoe HIke
            Juvet Landscape Hotel
            Coastal Village on board Hurtigruten
Sweden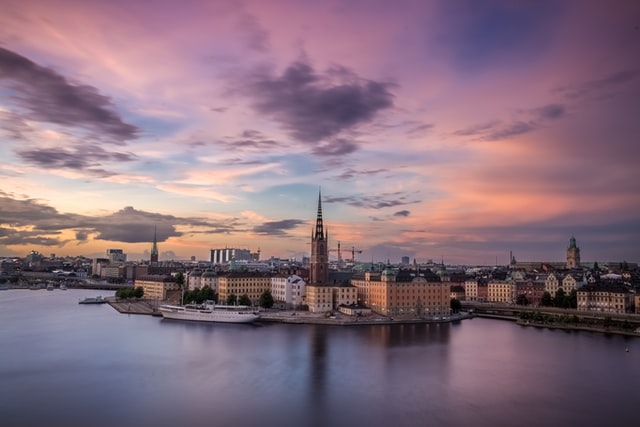 Sweden will offer world-class cuisine and historic landmarks. Make memories that will last for a lifetime when you choose to stay in a hotel located above the forest floor. You could choose to stay in the Treehotel or take up residence for your honeymoon in the Icehotel.
Yes, indeed, the Icehotel is carved out of ice and makes for the perfect location for snuggling close. A favourite adventure that is taken in  Sweden is to enjoy time in a sauna and then quickly jump into a hold in the ice straight to the ice-cold water.
The Treehotel is definitely called the tree hotel for a reason. Stairs lead you to a cosy and glass-sided and roofed hotel room to enjoy the amazing views of the Northern Lights and also the wildlife as it passes beneath.
Denmark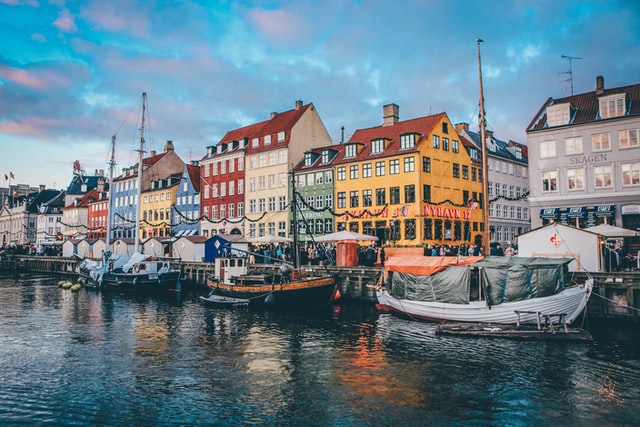 Why not start one of your life's happiest journeys in the country known as the happiest in the world. Denmark may not have one of those warm, sandy beaches to walk along the shore arm in arm, however, Denmark does offer adventure, environmental consciousness, great food and some extremely gorgeous views.
There are historic landmarks, a castle or two surrounded by a moat, and a beach that is very different from a Hawaii beach. Denmark offers a beach where you will see the mountains form right from the Sea.
Some of the unique activities that Denmark will offer guests are a tour of the Underwater Bridge, and a home entirely from Legos. More than half of the bridge is under the Baltic Sea and it is truly breathtaking. The Lego building is not true plastic Lego pieces, but they are painted to resemble a Lego.
For those who are fans of the Vikings, Denmark offers the opportunity to actually sail on a real Viking ship. Many different musical artists have planted trees here in Denmark. The trees sing beautiful music.
Finland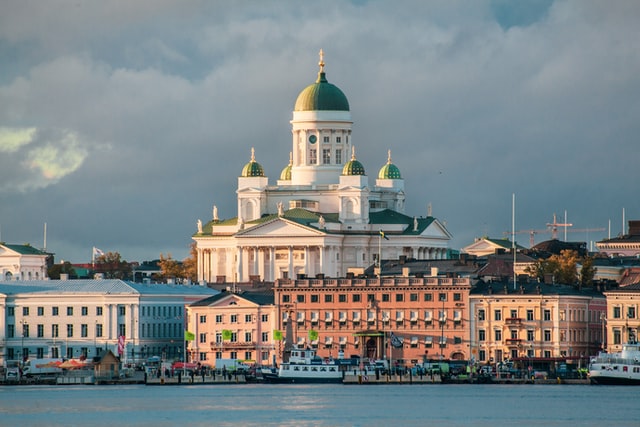 The magic in the air will enchant your romantic fairy tale beginnings. Spend your days exploring some beautiful snow-swept landscapes. If you are searching for activities to occupy your time, you can choose from snow-shoeing, skiing or husky sledging. If snowmobiles are more your style, enjoy an adventure and take in some of Nature's Beauty.
When evening rolls around surl up with your love, with your toes in front of a warm fire. Enjoy sipping a glass of Glogi' while you relax after a busy day of adventure and fun. Glogi is mulled wine and is a favourite drink while in Finland.
The one-of-a-kind glass-covered igloos allow a couple to relax in the comfort of their honeymoon room and watch the Northern Lights drift across the sky. These igloos can be found in the Adult only sections. While watching the beautiful lights, feel free to fall asleep under the canopy of stars.
            Aurora Cabin
            Teppee Cabin
            Glass Igloo
            Eagles Nest
Husky Sledding in Norway, Finland and Sweden
Winter in Scandinavia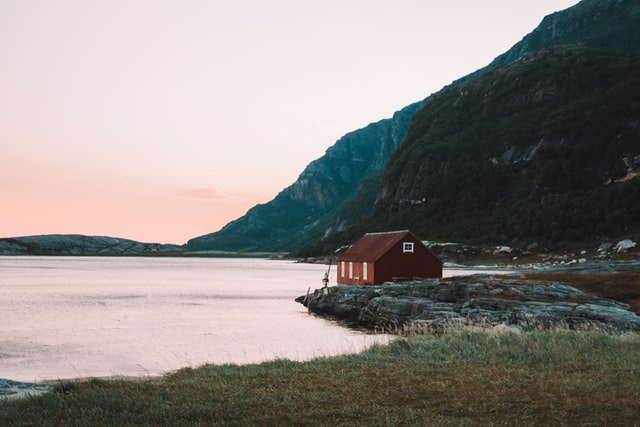 Yoga and Spa Break in Swedish Lapland
            Arctic Bath Luxury Adventure
            Logger's Lodge
            Winter Treehouse Holiday
            Northern Lights Holiday
Spring in Scandinavia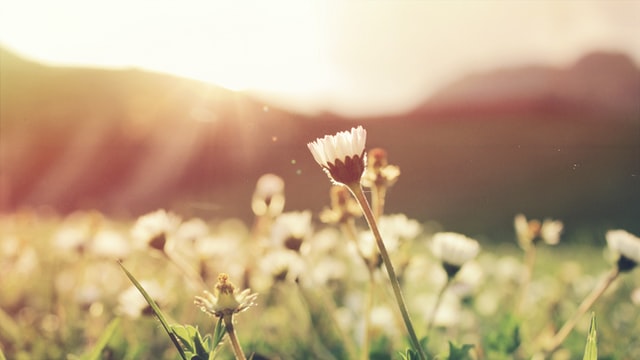 Ice Hotel Holiday
            Northern Lights Honeymoon: Ice hotel, Tree hotel
Summer in Scandinavia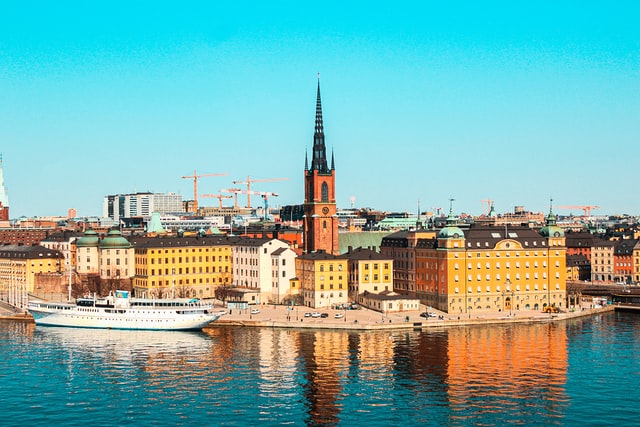 Cycling Holiday around Stockholm
            Weather Islands Summer Kayaking Holiday
Autumn in Scandinavia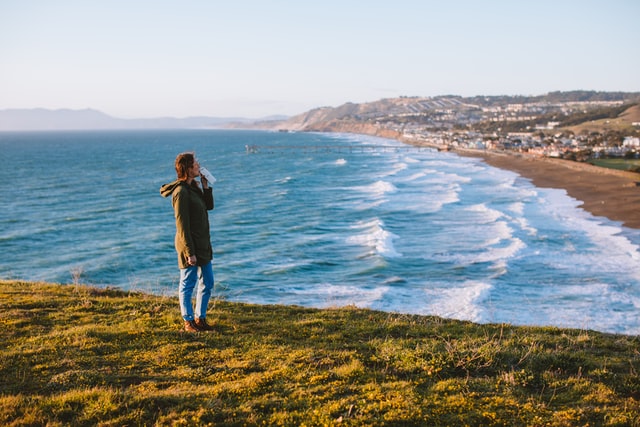 Northern Lights Autumn Holiday
            Treehotel and Baltic Sea Glamping
While making your own adventures come true can be fun and unique, it is suggested that you use a travel guide or tour company. These companies have the knowledge of all things Scandinavian and can give directions as well as lists of the different activities available. When the activity is available and what it involves. Some of these amazing activities are only available during one or two of the seasons.
Paying one of the tour companies will also ensure that your lodgings, meals and transportation costs are included in the fee they charge. This also guarantees that you will have a restful, adventure-filled honeymoon with no issues surprising you. Obviously, your itinerary will not include activities that you have not chosen. These trips are planned out according to your choices and your wishes.
The world is filled with so many possibilities of where you and your new spouse can go to enjoy your beginning of married life. Why do the normal and routine locations that so many have chosen? Take a different route, go somewhere new, check out Scandinavia and live life on the edge. You will have an opportunity to see some wild animals, go whale watching, and enjoy the Northern lights while sleeping in a hotel room under the canopy of a tree. Cuddle up close while spending your honeymoon in a glass igloo.
Have an adventure doing something you would likely never have a chance to do at any other time. Take a team of sled dogs out and learn what it is like to participate in sledge dog races.
The views are absolutely stunning, from snow-capped mountaintops, and rocky shorelines leading from the Baltic Sea to the Mountains that seemingly grow out of the water. The Northern lights are a sight for everyone to behold. Scandinavia is one of the locations where you would be able to see these stunning moving lights more than anywhere else in the world.
No matter which part of the Scandinavian lands you choose to visit and spend your honeymoon in, there is no shortage of romance in the air. Scandinavia is a land of magic, the perfect place for the most magical time of your life. Other activities include rating, hiking, horseback riding or deep-sea fishing. Whale watching, checking out the glaciers in the waters around Scandinavian countries, the immense beauty never seems to end.
Relax in the sauna with a warm fire crackling in the fireplace.  Jump from the sauna to the ice-cold waters and then back to the sauna. The days may seem to be endless with so much to do, leading you from one peak of excitement to another. Scandinavia also has a diverse culture, friendly population and exquisite cuisines to choose from.
The question is, 'Should you spend your honeymoon in Scandinavia?" Why not, with endless activities, unique locations to stay and enjoy the views and all the romance hanging in the air will bring a touch of magic to an already magical time of life that you and your spouse jest began. Scandinavia is an excellent choice of honeymoon location.